Ever since Facebook changed its parent company name to Meta in late October 2021, the metaverse concept has been the talk of the town, both positively and negatively.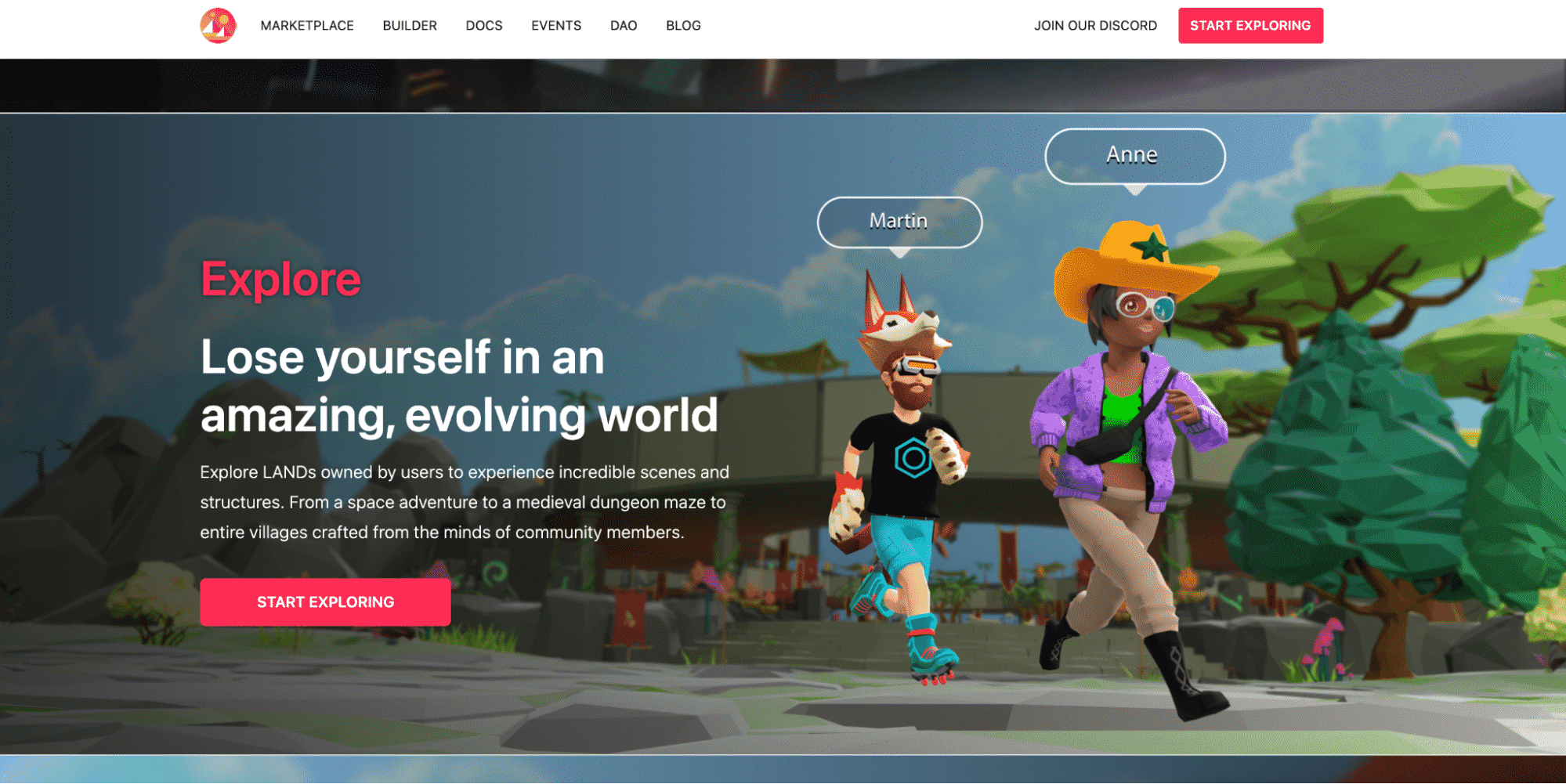 A metaverse is a shared 3D virtual world using VR (virtual reality) and AR (augmented reality) technologies to provide highly immersive, life-like experiences. As in actuality, proponents of the metaverse imagine it as a place for users to work, learn, play, earn and socialize.
It's no secret that, in cryptocurrencies, Decentraland dominates the world of metaverse tokens.
According to CoinMarketCap, this project's market cap is an impressive $4.1 billion, showing us that it's more than just fun and games. So, let's explore the best 5 Decentraland metaverse projects.
What is Decentraland?
Decentraland is a decentralized, Ethereum-powered virtual reality world-building platform for creating, exploring, and trading the most imaginative landscapes. The project was co-founded by Ariel Meilich and Esteban Ordano in August 2017 but only came onto the public scene in February 2020.
The type of plots on Decentraland vary from dungeon mazes villages to even fashion districts and outer space. Overall, Decentraland provides captivating and beautiful scenery created by community members.
Owners of the land parcels can tokenize these into NFTs (non-fungible tokens), which others can buy, sell or rent via the platform's native marketplace and OpenSea.
Interestingly, only 90 000 land parcels (private land, district land, roads, and plazas) will exist on Decentraland, adding a layer of scarcity. The platform utilizes two tokens, MANA and LAND.
You first have to own MANA, allowing one to facilitate the trade of goods and services. LAND defines ownership of a particular piece of digital real estate on Decentraland.
As recently as November 2021, 116 land parcels on Decentraland sold for a whopping 618 000 MANA or roughly $2.43 million, a record-high price for virtual land acquisition.
Such a milestone has understandably attracted big-name brands who see the incredible investment and monetization opportunities presented by the metaverse. Let's observe examples of these partnerships below.
Sotheby's London New Bond Street Galleries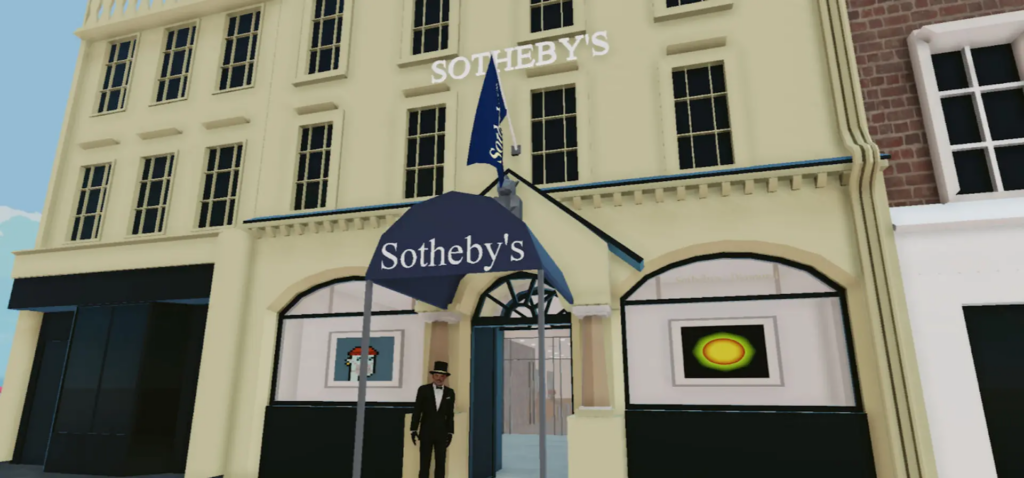 Any metaverse is about being artistic. Therefore, it makes perfect sense that one of the world's largest fine and decorative art brokers decided to partner with Decentraland in June 2021.
The 277-year old British-founded auction house now has a digitized replica of the London New Bond Street Galleries on one of Decentraland's plots, which can be found in the Voltaire Art District.
The virtual site looks identical to the real-life London building, featuring five ground-level gallery spaces. One of the intriguing aspects of this plot is the avatar of Sotheby's London Commissionaire, who greets visitors at the entrance.
Sotheby's involvement in the metaverse comes a month after accepting crypto for payments and launching 'Sotheby's Metaverse' for visitors to view auction-ready artworks and learn about NFT art.
Samsung 837X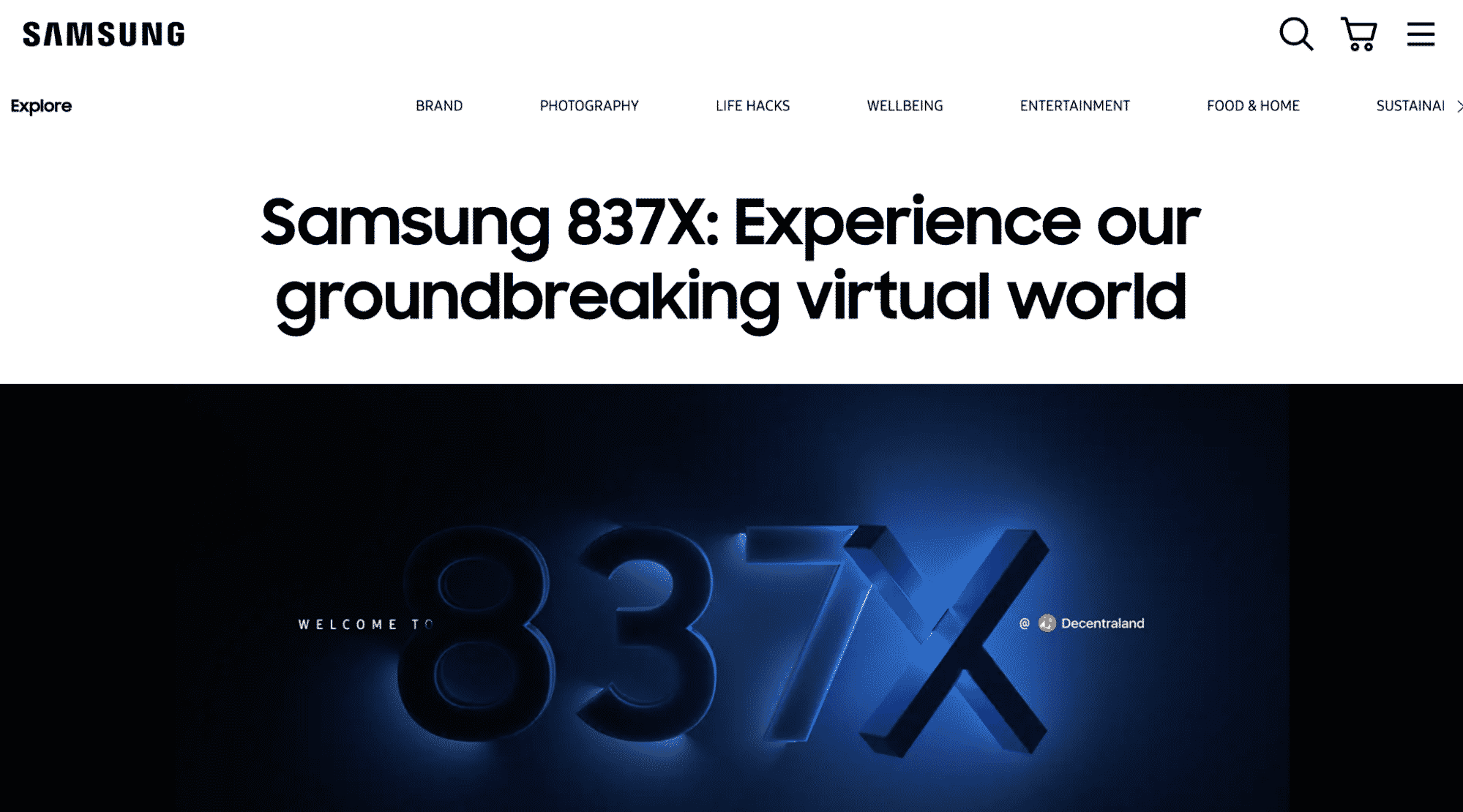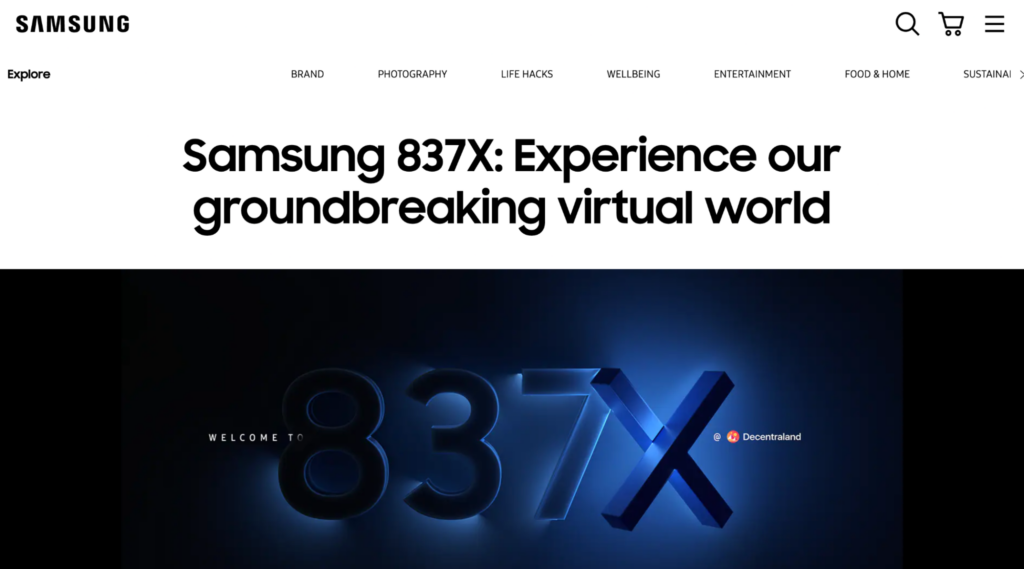 One of the world's largest smartphone manufacturers, Samsung, has joined Decentraland. The brand is bringing a digital version of 837, its New York City-based experience center.
This partnership began in early January 2022, but Samsung has reported this particular plot will only be on Decentraland for a limited period. However, it didn't suggest this will be the end of virtual experiences for this year.
The Samsung 837X center consists of three interior spaces: the Connectivity Theater, Sustainability Forest, and Customization Stage. Once through the door, users can begin playing, collecting, exploring, going on adventures, and engaging in live music events.
Republic Realm's Metajuku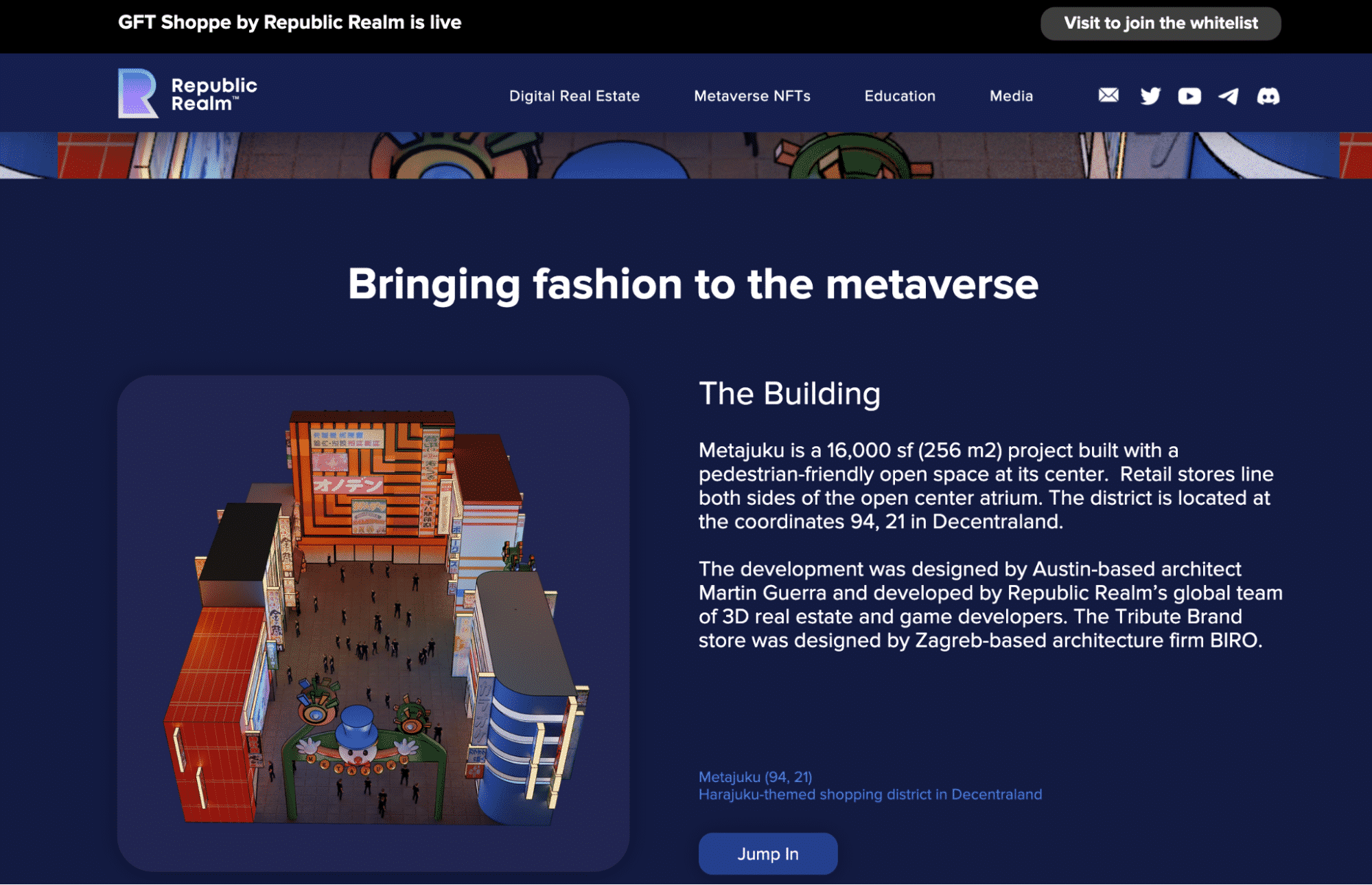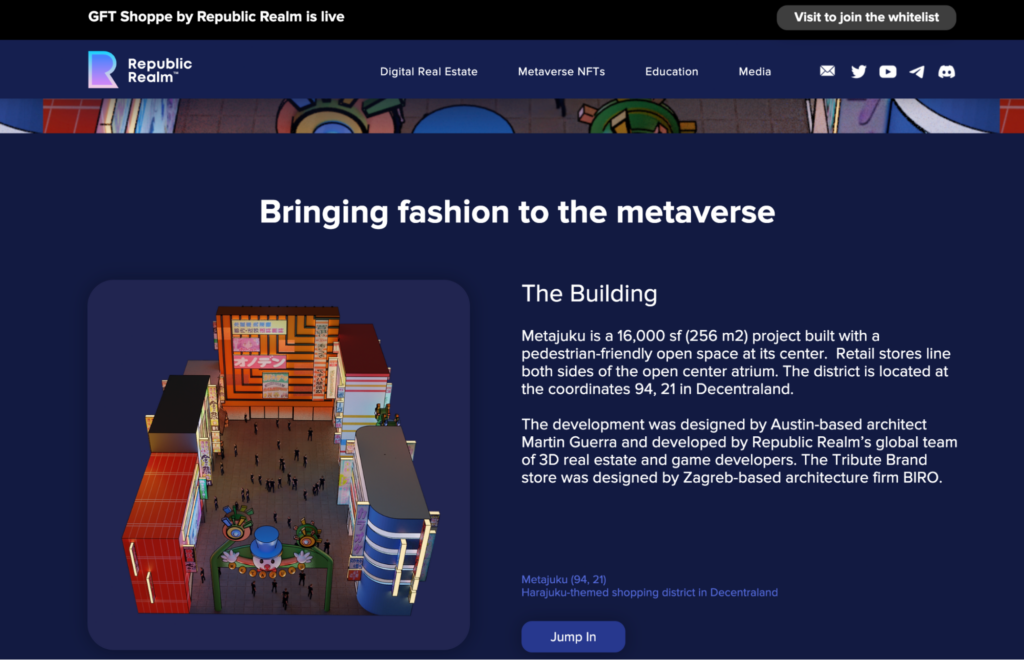 In late June 2021, Republic Realm, a New York-based digital real estate investment fund, bought a land plot on Decentraland for about $913 000. This makes it one of the most expensive land pieces sold in this metaverse.
Interestingly, this plot is not the first purchased by Republic Realm. The real estate group has turned the land it acquired into a virtual shopping district named Metajuku, inspired and modeled after the real-life Harajuku based in Japan.
Harajuku is a buzzing district in Tokyo esteemed for colorful street art and eccentric vintage clothing stores. The region covers 16 000 square feet with two stores, Tribute Band and Dress-X, selling unique digital garments and NFT wearables.
Metaverse Group's fashion week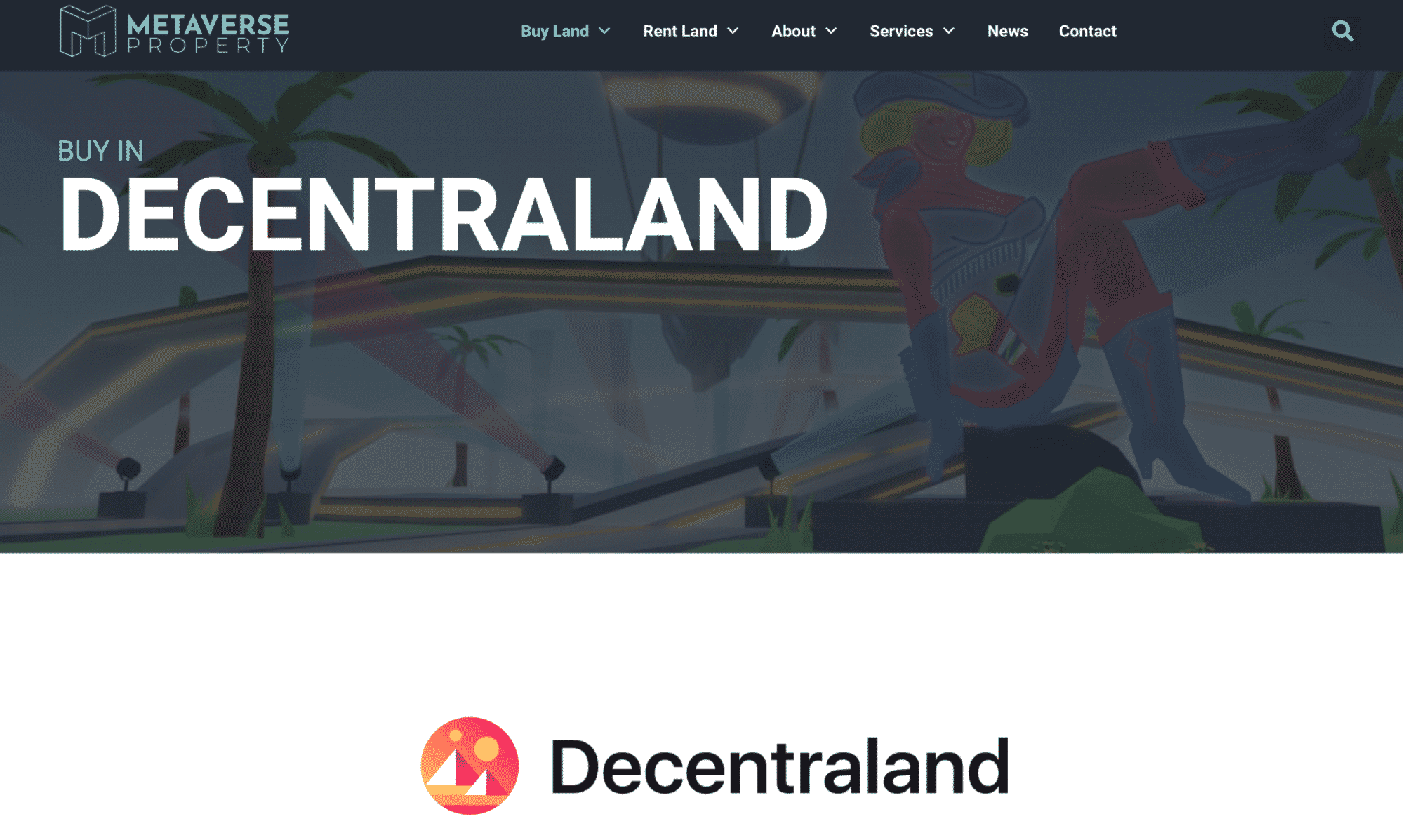 The sale for $2.34 million we mentioned earlier involving 116 plots was administered by Metaverse Group, a digital real estate company and a subsidiary of the publicly-traded Tokens.com.
You may be wondering what one company will do with so much land. Well, the Metaverse Group plans to host virtual fashion shows, the first of which is set to take place between 24 March and 27 March 2022.
This four-day event will involve avatar models, pop-up shows, after-parties, and more. Of course, this occasion will not be a one-off. Metaverse Group plans to partner with massive fashion brands to provide similar immersive experiences going forward.
ICE Poker by Decentral.Games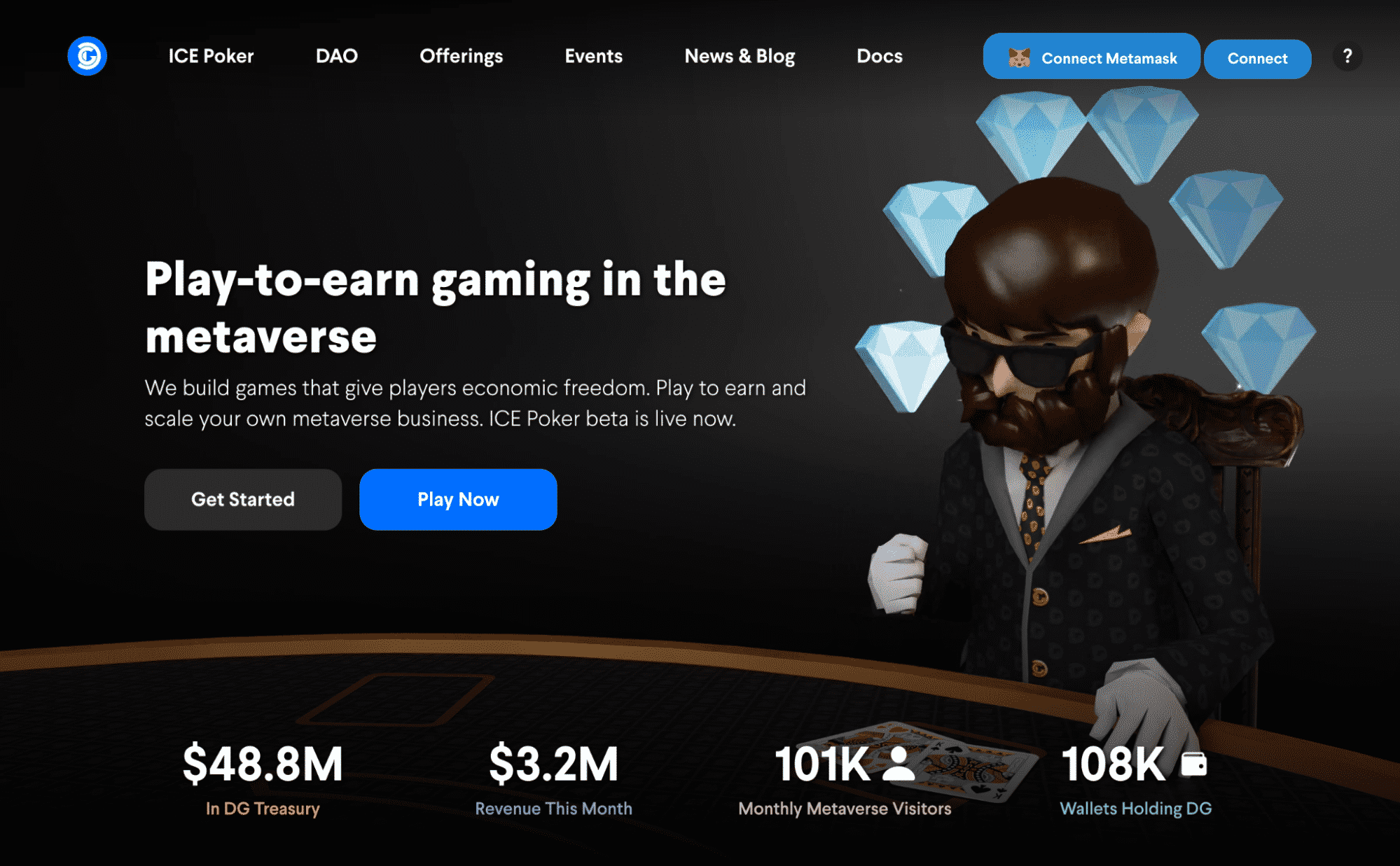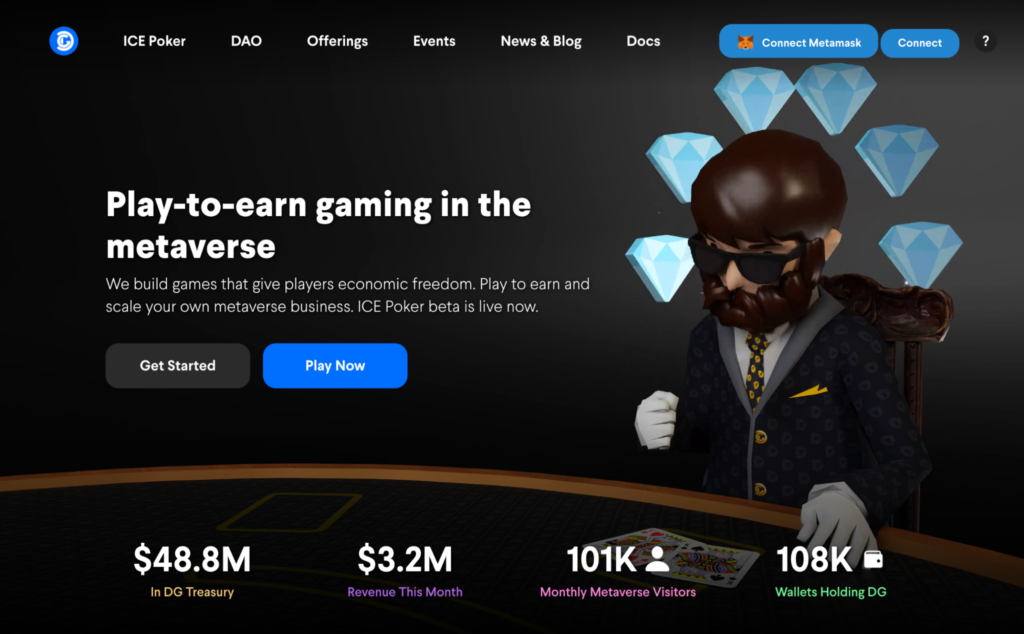 If you know a thing or two about Texas hold 'em, you'll be glad to know Decentral.Games have brought a way for anyone to earn through poker playing in Decentraland.
Players compete with each other, build teams of poker players and complete numerous daily challenges as an incentive to earn ICE, the in-game currency. Decentral.Games is a gaming developer building play-to-earn games based primarily on virtual worlds like Decentraland.
To get started, you need to either buy an ICE wearable from Decentral's marketplace/OpenSea or search for a player to delegate one.
Final word
Projects like Decentraland land form part of this somewhat bizarre virtual real estate market or 'land rush' that's been buzzing over the last year. It's understandable to wonder why someone would pay hundreds of millions of dollars for digital, non-tangible land in a metaverse.
Well, the dynamics underpinning why certain real-life properties are more valuable than others isn't so different in the virtual property. Moreover, early adopters have already seen that more and more people will spend more time in metaverse worlds than in the natural world.
Present evidence suggests the metaverse will become the 'next evolution of the internet and social networks.' As they say, attention is a currency; hence so much investment is going to metaverse platforms.
Only time will tell whether all this activity is a fad or not. Nonetheless, it's pretty fascinating what is and will probably continue to occur on platforms like Decentraland.