Ethereum was the first blockchain to launch with smart contract capability. This meant that other than hosting a crypto token, a myriad of applications and other projects could now be built on this blockchain. Developers flocked to this chain and built several projects, which enjoyed the large audience on Ethereum. However, the network was soon riddled with congestion, and transaction fees (gas fees) shot through the roof. As a result, several blockchains were developed as a solution to Ethereum's main hurdles. One such Ethereum solution is the Polygon blockchain.
About Polygon
Polygon is a layer 2 scaling solution that aims at improving transaction speeds on the leading network (Ethereum) while simultaneously reducing the cost of transactions. It runs parallel to this main network, allowing projects to be hosted on its cheaper, faster network. It also utilizes several sidechains called parachains, on which several projects and tokens are hosted.
Polygon works on the proof of stake consensus mechanism. This means you can earn MATIC, its native currency, via staking. Validators on the network get to verify new transaction blocks, after which they are rewarded in MATIC. However, they first have to stake a substantial MATIC figure, which incentivizes them to act honestly. You can also choose to be a delegator, which is whereby you stake your MATIC in pools, and the pool manager acts as a validator. In return, they distribute any rewards obtained amongst the pool's members.
CEXs built on Polygon
A centralized exchange (CEX) is a crypto trading platform that is controlled by a central entity. Usually, CEXs allow the exchange of crypto to crypto as well as the crypto to fiat, making them suitable for beginners. Some of the popular exchanges on Polygon are listed below.
Binance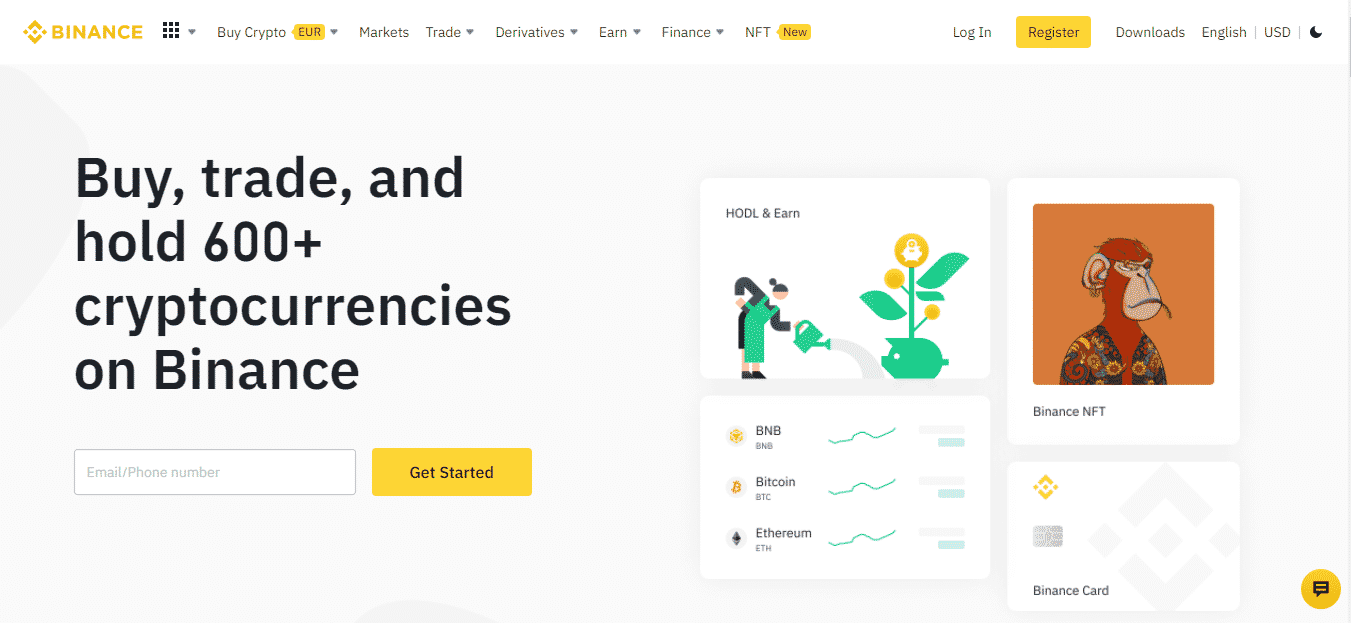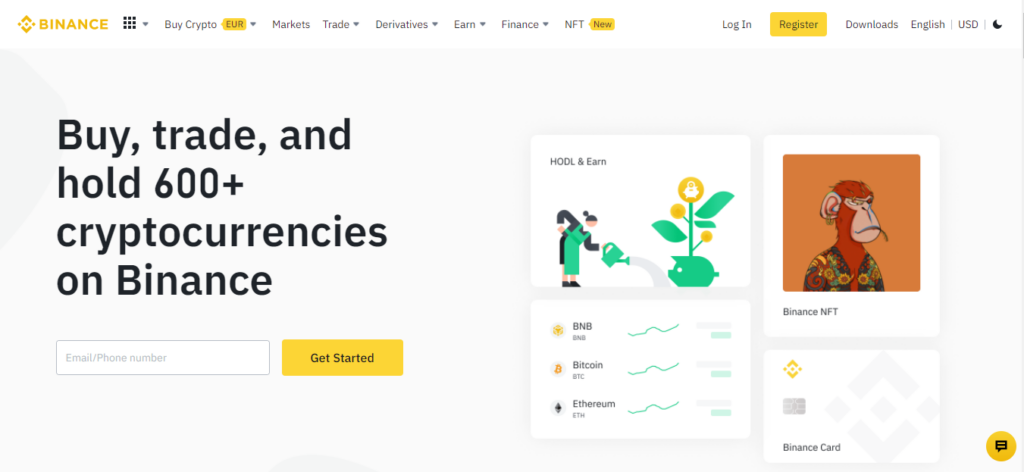 Binance is the largest crypto exchange globally. It offers among the lowest trading fees of all popular exchanges. In spot trading, for example, the highest fee charged is 0.1%. It also offers a staking program, where users can earn passive income at competitive rates. Additionally, it offers savings accounts that offer lower yields but are more consistent. Alternatively, users can stake their tokens on liquidity pools right on the platform.
Binance is also famous for its wide variety of cryptocurrencies on offer. There are over 370 tokens on the platform and more than 1,000 trading pairs. From major coins such as BTC and ETH, altcoins, stablecoins, to DeFi tokens – you need it, they've got it. The platform also offers advanced trading tools and features such as BTC futures, margin trading, and several charting tools.
Pros
Affordable transaction fees
Various avenues for earning crypto passively
Large selection of cryptocurrencies
Several trading and charting tools
Users can trade crypto for crypto or fiat
Cons
Its interface can be confusing for beginners
It's not available in the US; instead, Binance.US is used in the country, but it has fewer features and tokens
Has been facing regulatory issues
OKeX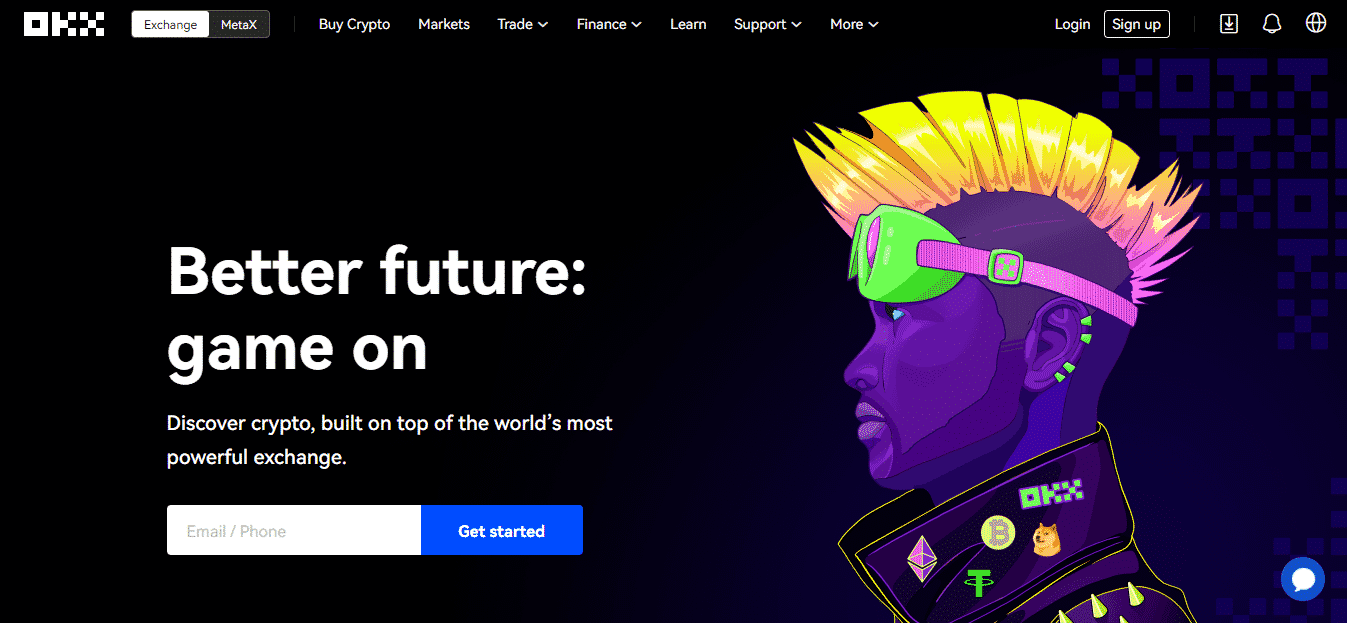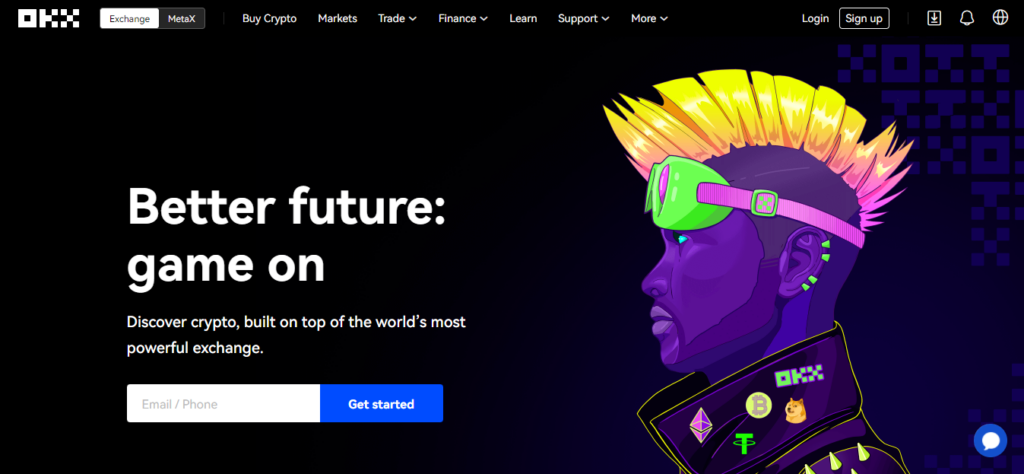 This is a popular platform for trading crypto. Like Binance, it is not available in the US. Instead, US residents can utilize subsidiary OKCoin, which contains fewer features and fewer cryptocurrencies on offer.
Notably, this platform offers several educational resources for beginners and experts alike. There are also features such as flexible borrowing and ways to earn passive income through staking. It also boasts several trading tools ranging from simple to advanced—additionally, OKX on-ramps users into mining and providing liquidity for DeFi protocols.
Pros
It's compatible with several fiat currencies
Offers educational resources
Offers high yields for its staking programs
It contains a wide variety of cryptocurrencies and trading pairs
Intuitive user interface
Cons
Not available in the US
Its fee structure is complex
Coinbase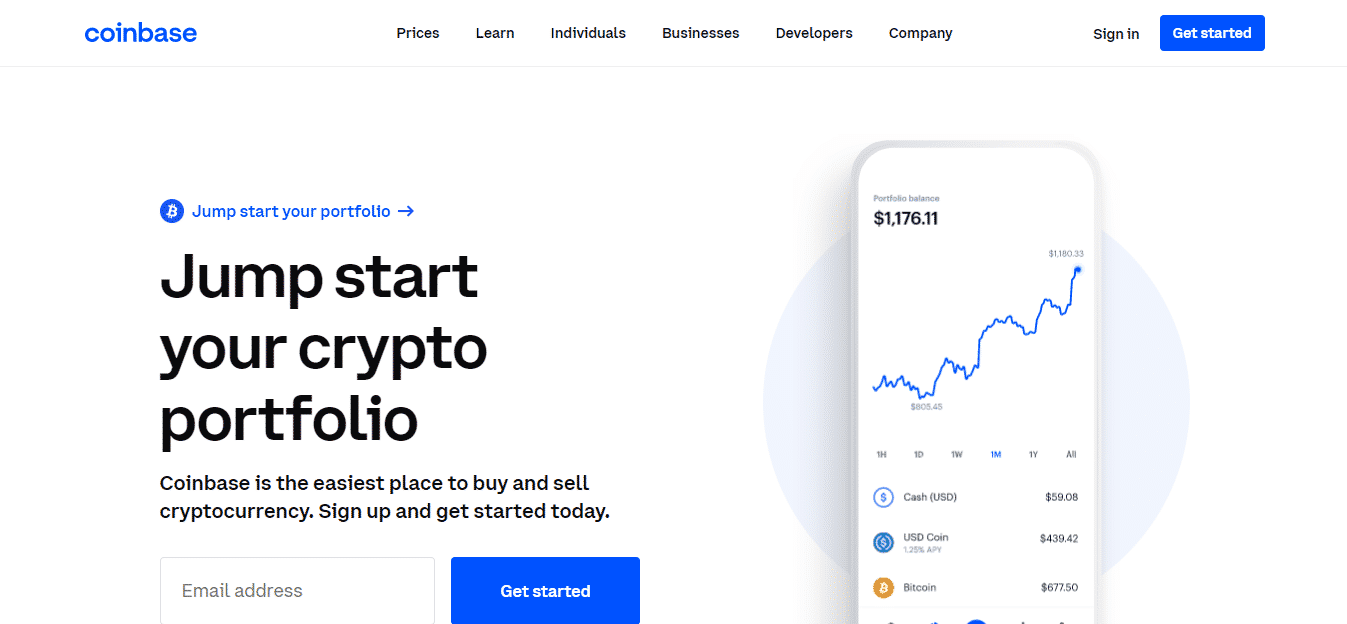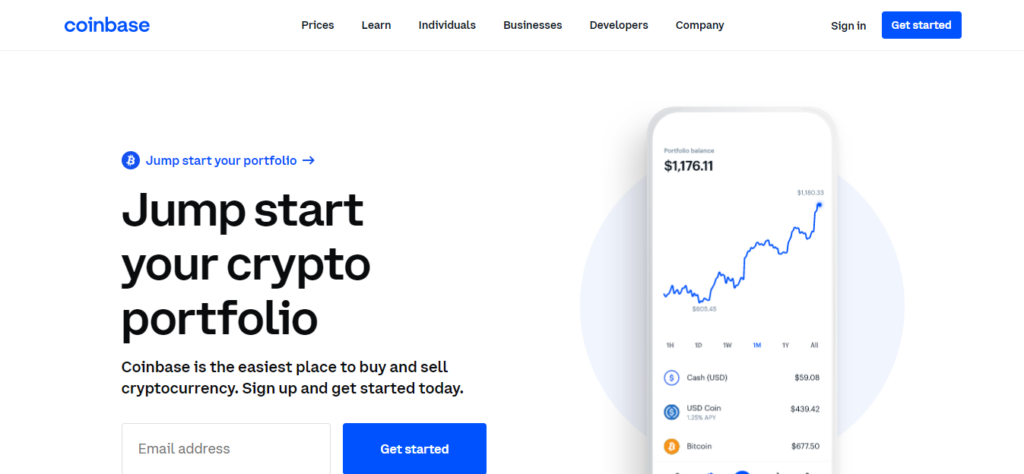 Coinbase is a world-renowned crypto exchange with a wide variety of tokens. It also features a user-friendly interface and plenty of educational material. For seasoned experts in the crypto trade, it has a Coinbase Pro platform. It is also offered in the US with its full selection of cryptocurrencies.
Pros
Has a wide selection of cryptocurrencies on offer
It has a user-friendly mobile app
Offers Coinbase Pro, an advanced platform for seasoned traders
You can earn free crypto by taking lessons on the platform
Offers a Visa debit card for easier transactions
Cons
Fees charged on the standard platform tend to be high
Its fee structure is complicated
Crypto.com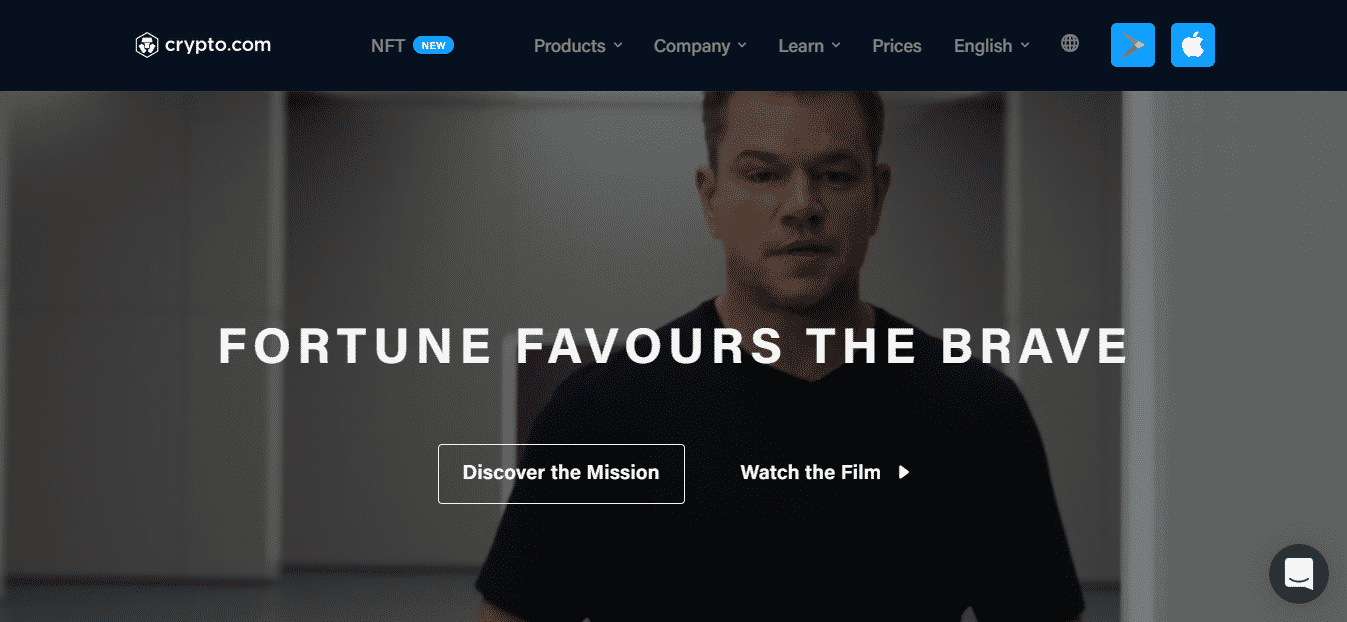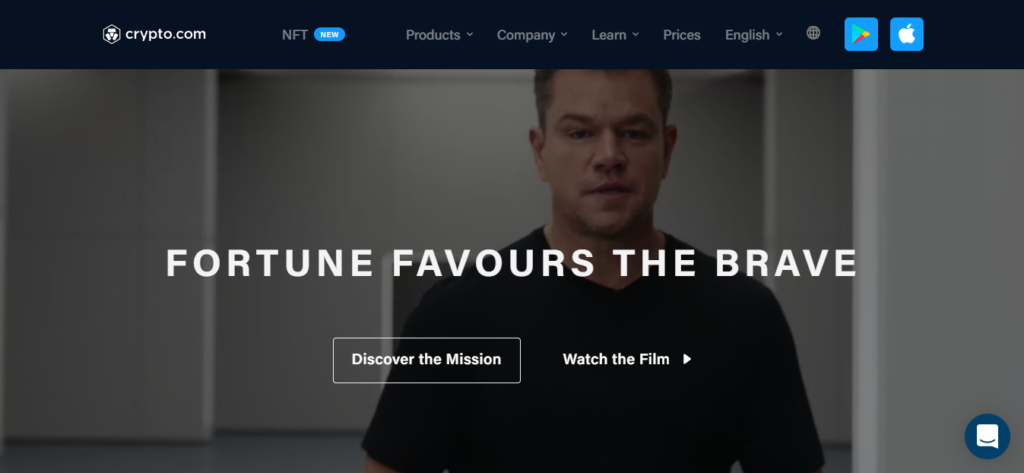 This is a popular trading platform with a wide selection of cryptocurrencies on offer. It features low transaction fees and even grants its users a crypto debit card. You can stake the platform's native token, Cronos (CRO), for passive rewards.
Pros
Offers low transaction fees
It offers a Visa debit card which enables easier crypto payments and features cashback rewards
Offers staking, which earns passive crypto returns
Has a wide selection of cryptocurrencies
The platform's security is one for the books
Cons
It has a complicated interface
It lacks educational resources
Its customer service is wanting
FTX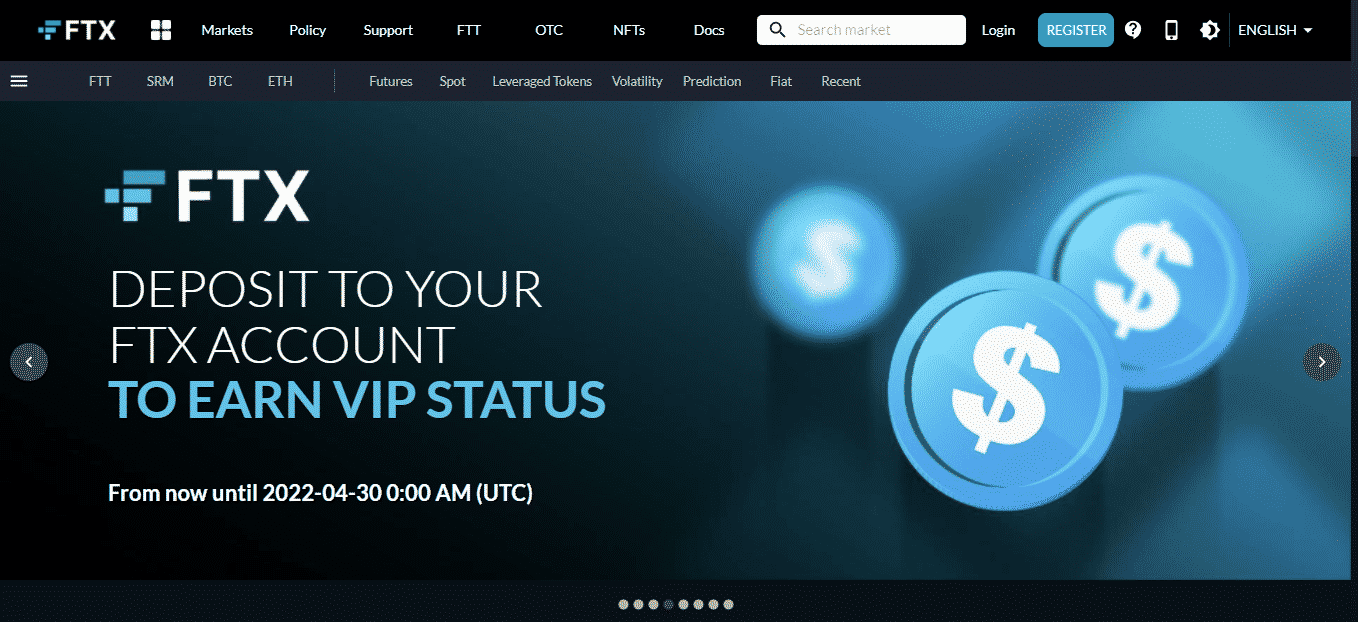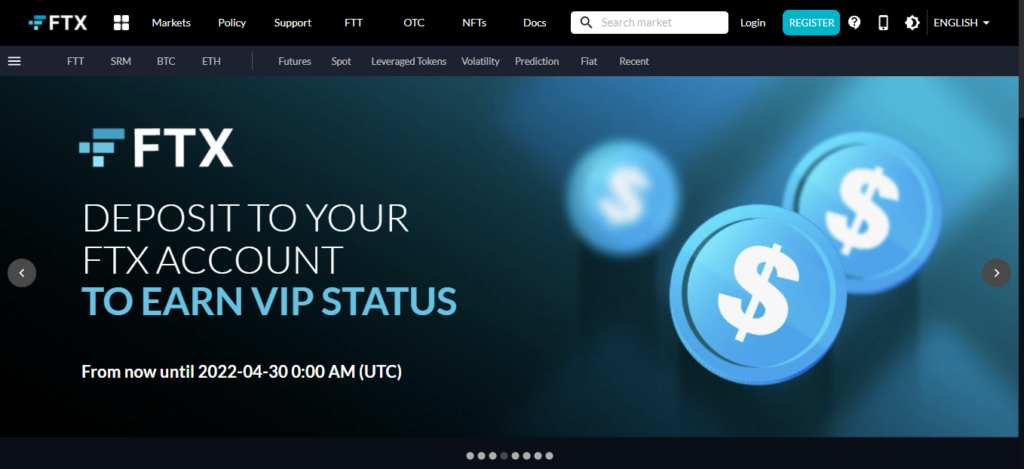 This is among the largest crypto CEXs. It offers signature low transaction fees and more than 275 coins to choose from. However, it is not offered in the US. Instead, American residents can use its subsidiary, FTX.US, but it only offers 22 cryptocurrencies for trading. It also features staking, which can earn you passive crypto returns. Other features include a crypto debit card, margin trading, and an NFT marketplace right on the platform.
Pros
Charges low transaction fees
Has a wide variety of tokens to choose from
It offers a myriad of advanced trading features
Features an NFT marketplace
Grants clients a crypto debit card
Cons
Its platform for US clients is limited in its offerings
It lacks some major altcoins like Cardano, Avalanche, and Stellar
Conclusion
The Polygon network was built to solve Ethereum's problems of slow transaction speeds and high gas fees. It does this by enabling cross-chain interoperability, allowing Ethereum dApps and projects to run on its parallel chain that tends to be cheaper and faster. This has seen it host several notable projects, among them the aforementioned CEXs.