Dogecoin, which was founded as a joke in December 2013, sparked a whole new crypto category: meme coins, which are cryptocurrencies that are associated with an internet joke or pop-cultural reference. These cryptocurrencies are not really supposed to be taken seriously, but they can nevertheless acquire traction when community members buy into the latest one to join in on the joke.
When a coin becomes popular, and its value rises, individual investors may hop on board, boosting the coin's worth even more. The popularity of various meme currencies is also boosted by prominent internet characters and celebrities. Elon Musk, for example, was the one who boosted Dogecoin's value.
We'll look at the top meme coins that are likely to overthrow Doge in the near future in this post. Investing in these coins, however, is risky, and any information given here should not be taken as investment advice.
Shiba Inu (SHIB)
Shiba Inu was founded in 2020 by an unidentified group of developers known only as Ryoshi. The Shiba Inu, the same dog that inspired Doge, is the team's mascot. Its creators hoped to dethrone Dogecoin as the king of meme coins and turn their coin into a popular investment option.
This currency surged 1000% in value and market cap in October 2021, temporarily surpassing Dogecoin in value and market cap. It is currently listed on Kraken, a well-known cryptocurrency exchange. It is also accepted as a form of payment by AMC, boosting its popularity even more.
To keep their coin relevant and valuable, the team behind it is developing multiple use cases. For instance, they recently introduced Shiba Lands, a virtual real estate business in the Metaverse. Bigger Entertainment, one of SHIB's financial backers, has also been successful in limiting supply in recent months by donating millions of SHIB.
Akita Inu (AKITA)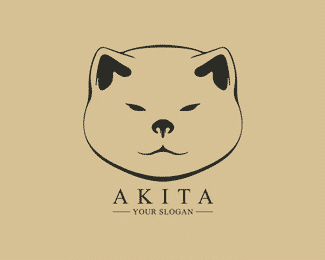 Akita Inu is a decentralized meme currency based on the Ethereum network and the ERC-20 protocol that has attracted the decentralized community with its rapid growth in collaboration with the Polarfox community. Like SHIB, it was constructed by a group of unknown developers. It was created as a sociological experiment to bring people from different communities together.
This coin was created with a maximum supply of 100 trillion AKITA in mind. Half of the token's supply was sent to Vitalik Buterin, the co-founder of Ethereum, according to its website. The other half was incinerated and put to a UniSwap liquidity pool.
It is more than likely to dethrone Dogecoin, and not just because of the hype. It has now been able to link to the Avalanche blockchain, allowing it to function as a network currency. It's also available on exchanges like HotBot and MXC.
Dogelon Mars (ELON)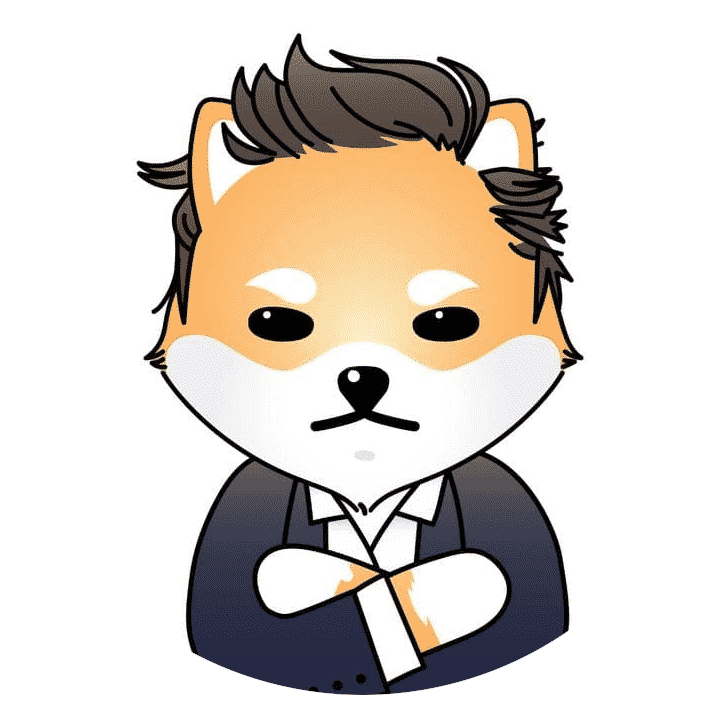 The Dogelon Mars coin, which was released in April 2021, is based on a number of different cryptocurrency memes. It's a doge-themed token that hopes to duplicate Dogecoin's popularity while also leveraging Elon Musk's intentions to colonize Mars.
Its founders put 50% of all ELON liquidity in a Uniswap liquidity pool. The other half was sent to Vitalik Buterin, the Ethereum creator, in a wallet he owns. Vitalik then distributed the donated ELON to a number of DAOs and foundations, including the Methuselah Foundation, a non-profit medical organization dedicated to increasing human lifetime.
Due to its rapid surge in value, it has quickly become one of the most sought-after coins on today's cryptocurrency exchanges, and it is expected to overtake Dogecoin. The logic is reasonable given Elon Musk's long history of making headlines, and it appears that he has finally landed on the titles of the electric vehicle visionary and crypto enthusiast.
Kitty Inu (KITTY)
Kitty is a Gaming and NFT DeFi Protocol powering Play-to-Earn and Metaverse ecosystems. Despite meme coins being inspired by the bulk of dog-themed tokens in this sector, its creators discovered a gap among cat enthusiasts and chose to cater to their needs.
This coin is used to power blockchain games that allow players to earn money by playing. Additionally, it is employed by creators of NFTs that are used in these games to incentivize players through prizes. Its goal is to become the blockchain gaming ecosystem's premier decentralized finance (DeFi) technology.
Kitty Inu is dedicated to removing the financial hurdles that can lead to game exclusivity. Users will be able to mint their own free basic NFT avatar through gameplay in KittyKart, using Kitty Inu's native token KITTY. NFT avatars can be bought in the game store or brought in by the player (with supported NFT collections).
Kitty Inu will provide a platform where all users with internet access across the world will be able to increase their income streams by combining Free-to-Play (F2P) and Play-to-Earn (P2E). Kitty Inu wants to provide serious fun and earning to those in underdeveloped countries who may otherwise have limited economic possibilities, thanks to the lack of financial obstacles to participation.
MonaCoin (MONA)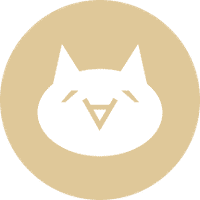 Monacoin is a peer-to-peer virtual currency designed for digital commerce. The coin, called "the first Japanese cryptocurrency" by its inventors, has become something of a national alternative to Bitcoin and Litecoin in Japan. It's a decentralized open-source project that runs on peer-to-peer networks. It was forked from the Litecoin blockchain, which was forked from the BTC blockchain.
MonaCoin's transaction speeds are a big selling point. It verifies new blocks every 1.5 minutes, which helps to keep the community together. An advertisement for the coin that ran in Japan helped to popularize it.
It was highlighted on the WBS television network in Tokyo, and a guy bought a parcel of land in Monacoin in 2014. According to the internet, Monacoin is accepted by a large number of retailers and restaurants in Japan.
Summary
Meme coins are a concept that gained a lot of traction in 2021. This was fueled in part by the social media excitement around Elon Musk, an eccentric tech millionaire who endorsed Dogecoin on Twitter. There are meme coins that are gaining traction and are threatening to dethrone Dogecoin. They include Shiba Inu, Dogelon Mars, Akita Inu, Kitty Inu, and MonaCoin.