There are countless ways to make money trading, but the learning process can be complex and time-consuming for many people.
Did you know that you can analyze and execute the operations of other traders to accelerate your learning?
Copy-trading applications allow you to gain market knowledge by following other profitable traders.
Today we can find different platforms to check the profitability percentages and other technical features such as leverage of thousands of traders worldwide.
With a minimum deposit of $50 or $100, you can use all the tools that this app offers, so the entry barrier to start copy trading is minimal.
Following other traders is a good solution for people who want to invest money to increase their capital. It is also ideal for those who do not have time to sit and constantly analyze the charts.
One of the advantages is that there are communities where you can find help and solve doubts by asking experienced traders.
Of course, you must keep in mind that any investment of this type has its risk because you are lending your capital to other people.
Today we bring you a compilation of the best cryptocurrency copy trading applications.
eToro
Used by more than 11 million traders, it is considered one of the best social trading platforms. It offers copy trading and a copy portfolio. However, it does not have automation options.
A minimum deposit of $200 to access all features is required, which is quite reasonable, making this application one of the best value for money.


You can download it from your mobile device, Android, or IOS to be aware of the operations from anywhere and anytime.
Bingbon
A growing community of traders that exceeds half a million users willing to share their cryptocurrency portfolios and positions in real-time is one of the main features of this platform.
Copy-trading functionality is done automatically on this platform. You have to configure how much capital you are going to allocate to traders.
Selecting the traders that you want to copy is easy. Another good feature is that you can see detailed statistics of their profitability to make the best decisions for you.
A minimum deposit of $50 is required, which is one of the cheapest.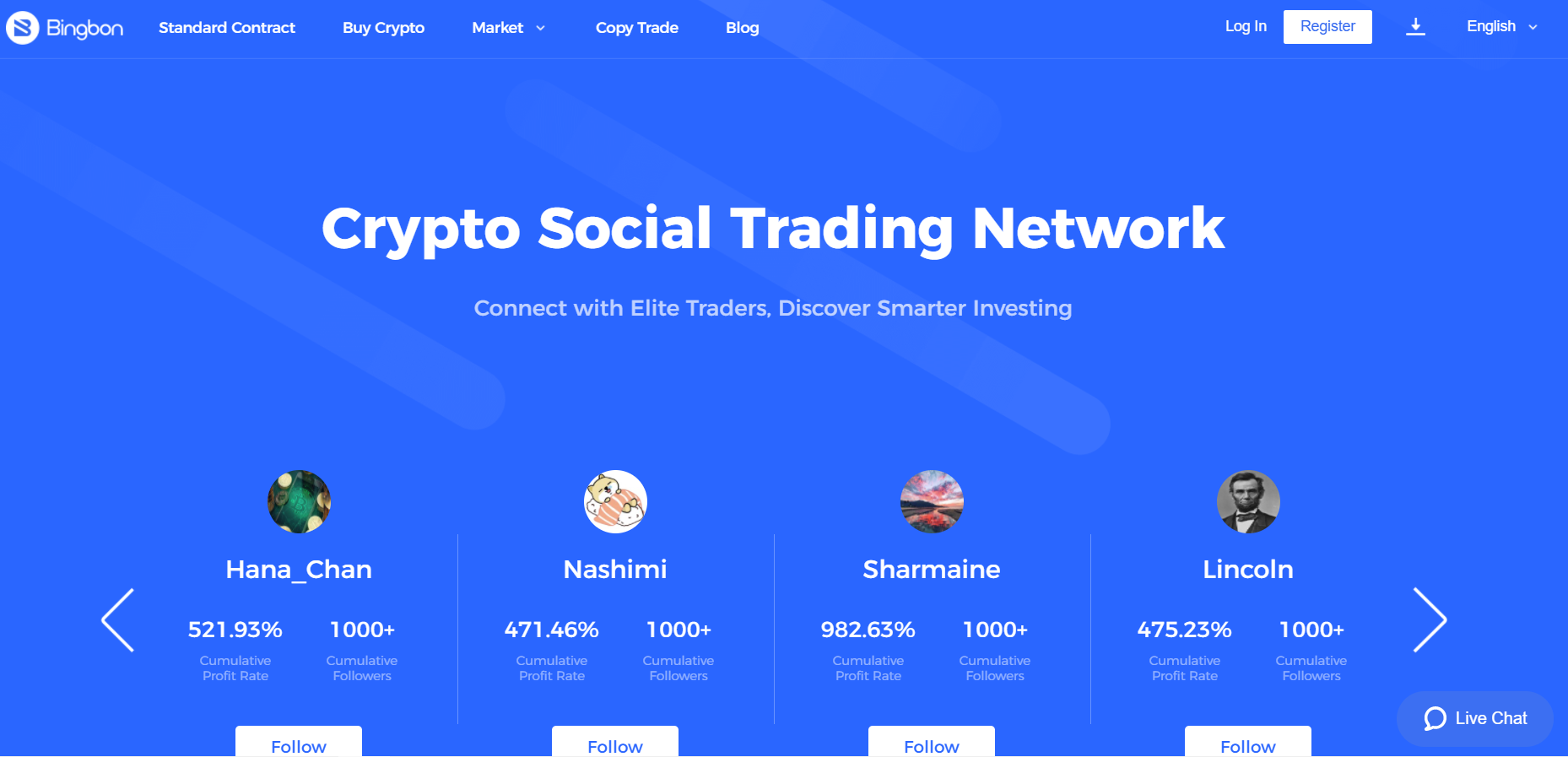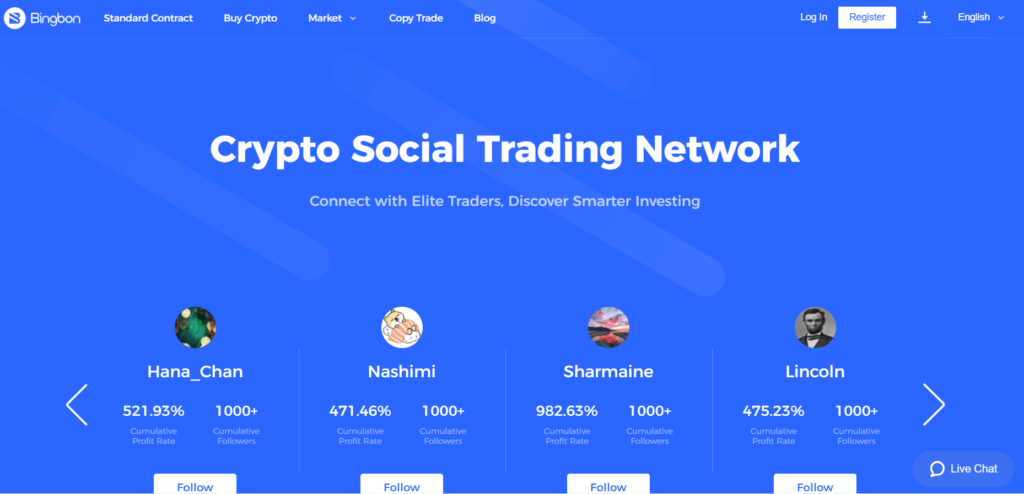 Application is available to be downloaded on your phone for free. Also, the desktop version works very well.
ZuluTrade
ZuluTrade is a platform specialized mainly in copy trading. It is not a broker like eToro. So, what they did was team up with several brokers to use the social trading services offered by ZuluTrade.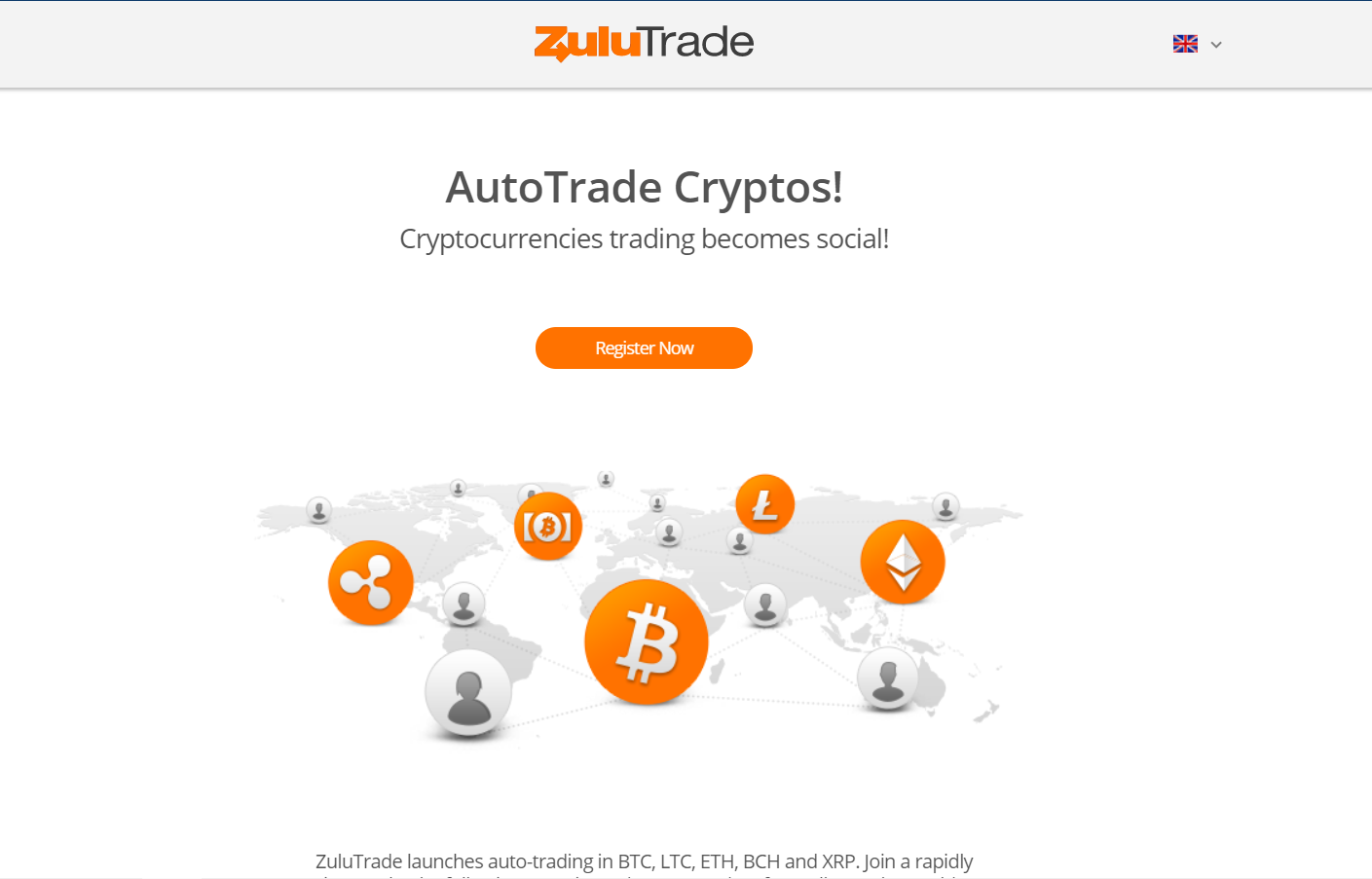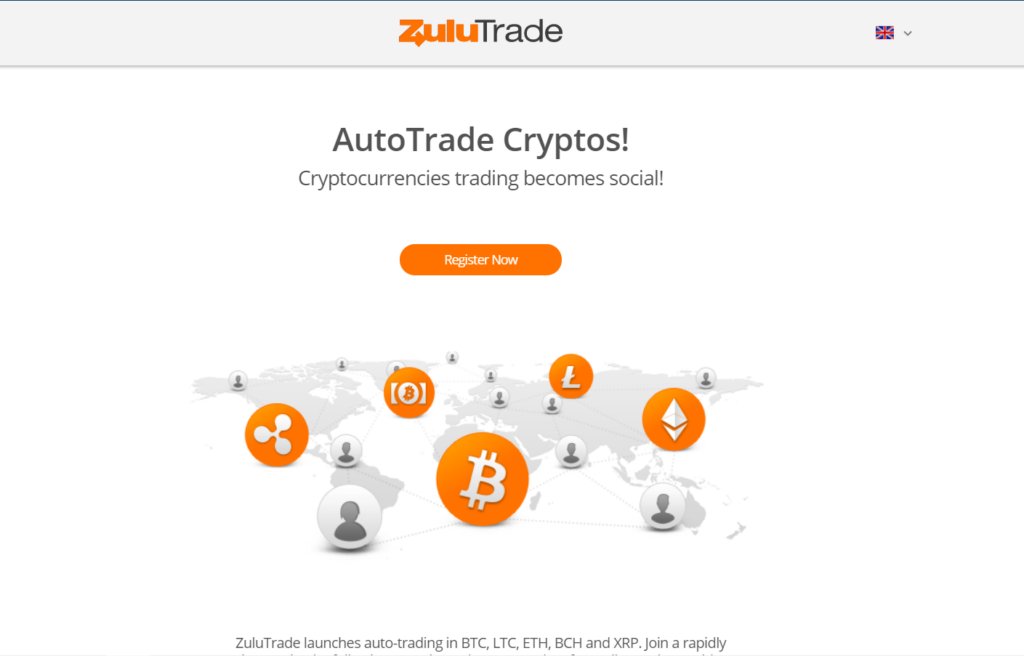 Developers created a specialized tool to check the result of a simulated portfolio of the best traders. With these simulations, you will know what you could win or lose, depending on the funds you allocate to different users.
Prime XBT
One of the best copy trading platforms you can use, rated by many users.
Registered with the Australian Securities and Investments Commission (ASIC) will allow you to choose from the leading cryptocurrencies such as Bitcoin, Litecoin, and Ethereum.
A minimum deposit of 0.001 BTC is required, and they allow you to trade the significant coins with up to 100x leverage.
One of the advantages is that you can also trade stock indices, commodities, and currencies in addition to the cryptocurrency market.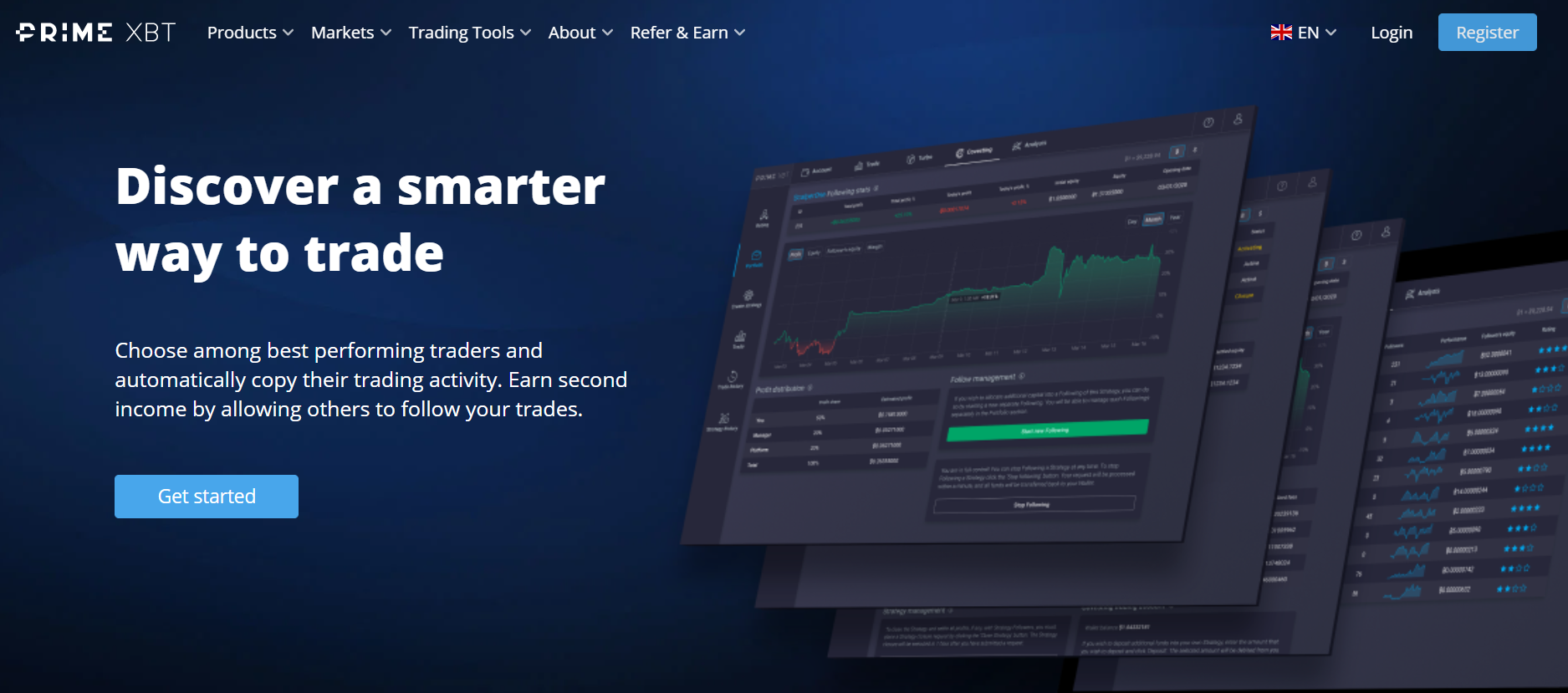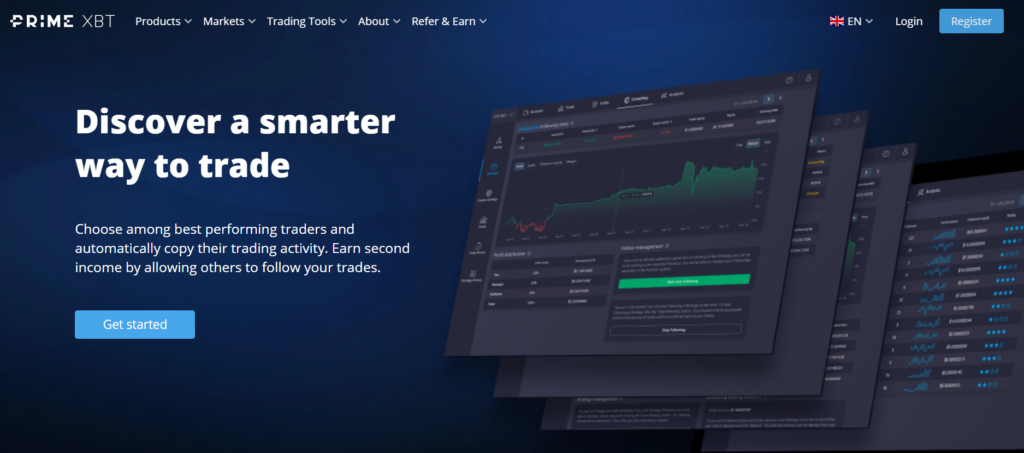 As an endorsement, the app has the award for best Bitcoin margin trading platform at the ADVFN International Financial Awards 2020.
Zygnaly
A trading bot embedded in a web platform is the disruptive feature of this application. Within the app, you can perform copy trading manually or semi-automatically, following the operations of qualified users.
Linking the account to an exchange like Binance, BitMex, Kucoin, or FTX is necessary to start.
Zygnaly has a similar system to Bingbon, in which there is no fixed monthly fee to pay to the platform. Still, you will pay a percentage of the profit of your trades to the traders you follow.
Enjoy the free plan. The application does not have premium options; this allows you to access all the features once you have created the account.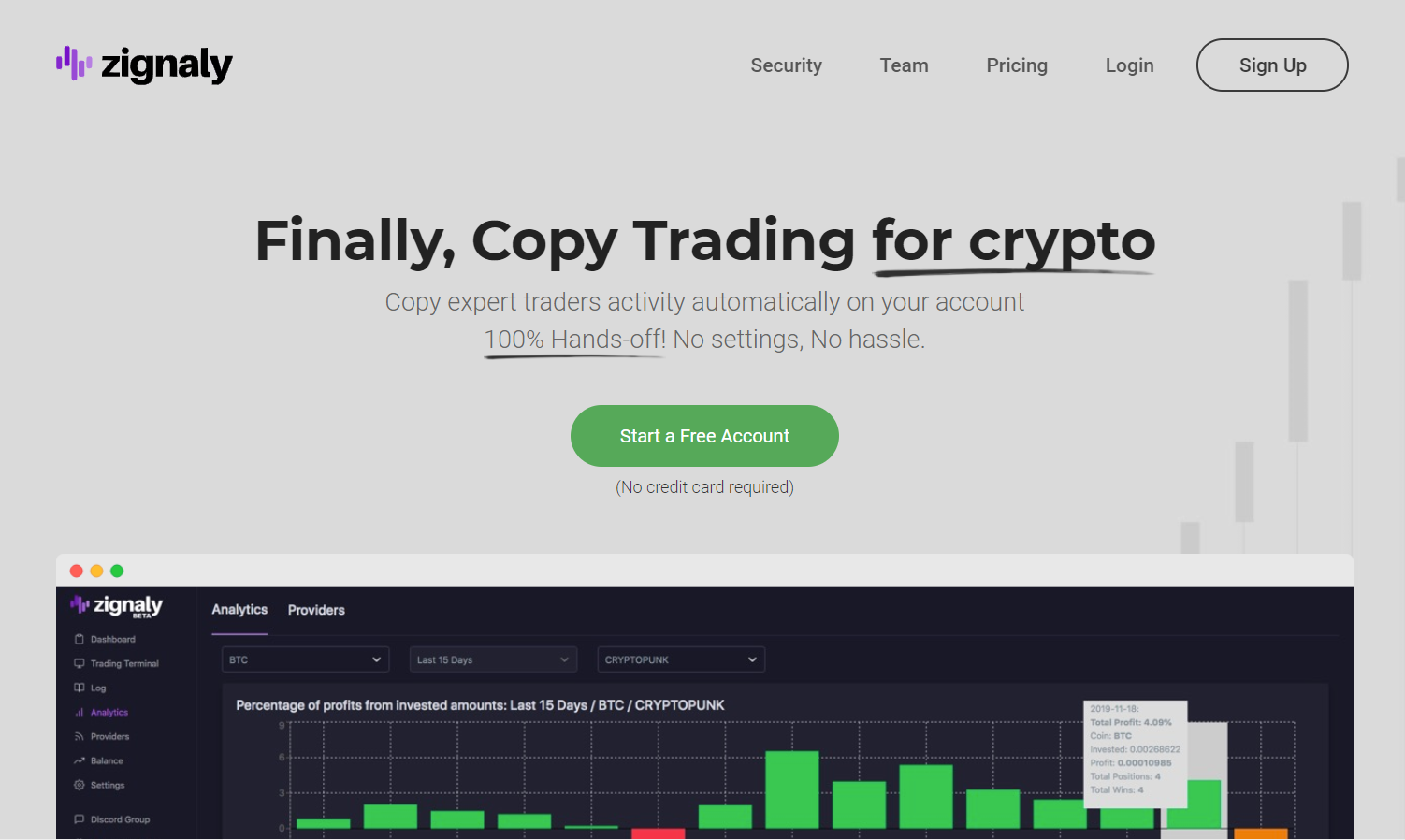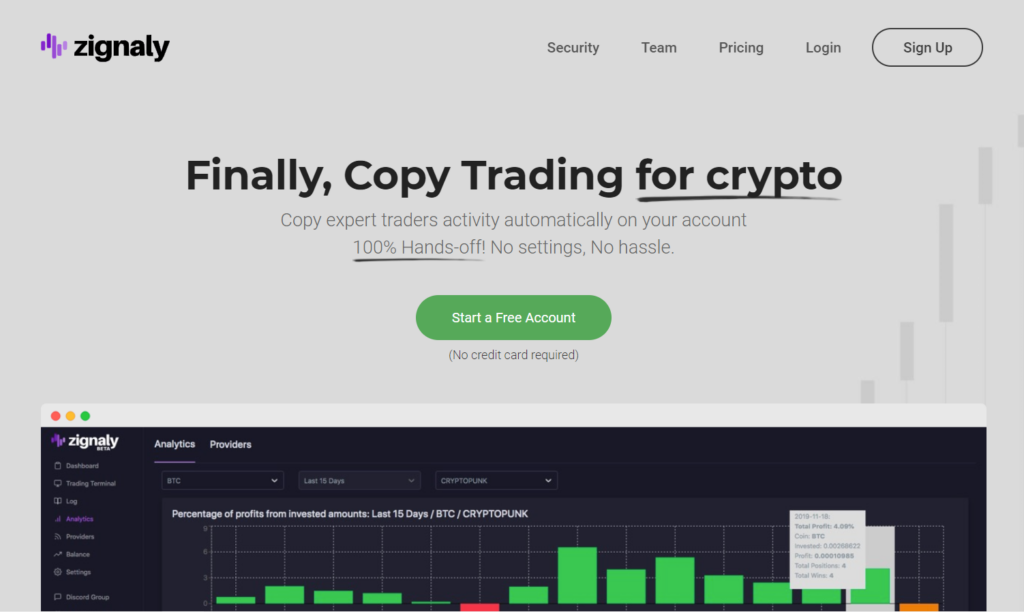 Once you have chosen the copy trading user, you can configure the strategy in Trading View and send signals directly to the app to execute automatically or manually.
Conclusion
Throughout this article, we have described some of the best platforms for copy trading.
Fifteen years ago, few people had access to the markets. Nowadays, with the new technologies, it is possible to learn and copy experts in the field.
Undoubtedly, following experienced traders has many advantages. One of the benefits is that you can earn money automatically without trading by yourself.
Novices can analyze and learn from the operations of experienced traders. They can also exchange ideas freely within the platforms.
When choosing the traders, it is recommended that you read in detail the profitability of each one, the leverage they use, and the style in which they operate.
Choosing a trader who does scalping will allow Copy-trading to study his operations every day. In contrast, a swing trader will make fewer trades over time.
Caution is one of the essential words before investing, especially when you give money to other people, as in copy trading.
First, place a small amount of your capital to test. Then, if you find it profitable and consider that it helps your learning, increase the money and put more effort into studying the trader's method.