Bitcoin has surged to $44,000 after the US Consumer Price Index data shows that the inflation rate was 7.8% in December, the highest since 1982.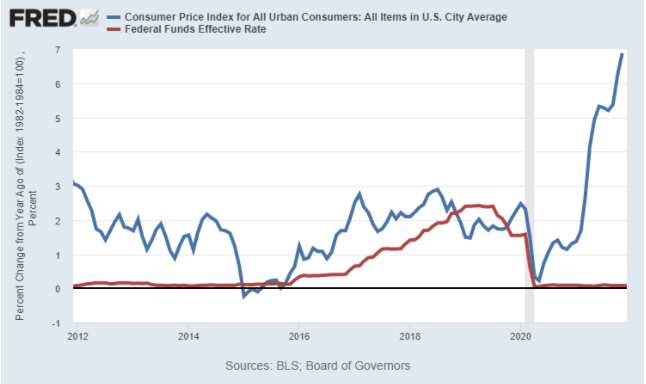 BTC was oscillating between $41k and $43k on Wednesday before the US Bureau of Labor Statistics made the report public.
Earlier speculation by @coinbureau revealed that 53% of its 580,000 followers expected the inflation estimate to surpass the 7% mark.
The inflation rate has been on a plunge since the pandemic before starting to gain to the current 7% level.
The high inflation rate has raised concerns in the developed economies, with the 7% rate remaining the highest ever recorded in the US in about 40 years.
The S&P has jumped by about 0.36%, while bitcoin rose by 2.8% in the early hours following the announcement.
Source: Cointelegraph