The best Dogecoin wallets or any other cryptocurrency depends on your specific needs. And since crypto is always evolving, the answers can vary considerably from one month to the next.
Is Dogecoin safe with any wallet? The answer is no. The internet is awash with malware posing as "best crypto wallets." You should never download software wallets unless from trusted sources. Therefore, it is important to learn how to check if your Dogecoin wallet is legit before using one.
The surest way to know if you are dealing with legitimate Dogecoin wallets is to go for wallets created by reputable and trusted developers. In this article, we analyze the best crypto wallets for Dogecoin in 2022. The analysis includes the pros, cons, features, and the fine print of the top DOGE wallets.
What is Dogecoin?
Dogecoin (DOGE) is an open-source P2P cryptocurrency created by Jackson Palmer and Billy Markus in 2013. The two created Dogecoin as a parody cryptocurrency. They centered it around a popular internet meme of a Japanese Shiba Inu "doge." Dogecoin was forked from Lucky Coin – a fork of Litecoin, which is a fork of Bitcoin. Dogecoin's rise over the last two years has been driven by prominent personalities. The most notable celebrity endorser, however, is Tesla CEO and the world's richest man, Elon Musk.
What is a Dogecoin wallet for?
A Dogecoin wallet operates similarly to a traditional bank account, keeping your digital currencies secure. It consists of its public and private key, which connects it to the distributed ledger over the Dogecoin Network. You can use your wallet's public key to track the transactions made by maintaining the anonymity of the users. The private key of your wallet is used to approve transactions in the ledger.
What to look for in a Dogecoin wallet?
Some of the most important factors to consider when choosing the best DOGE wallet include security, convenience, customer support, ease of use, and customer reviews.
Security
Security is paramount for any crypto wallet. It is extremely important to know the security features that a wallet offers and any vulnerabilities that may exist. For instance, you will need to know whether it offers hot or cold storage. Generally, cold storage offers a higher level of security against hackers. Also, you may want to research any past security breaches involving the wallet. Security layers such as 2FA and multi-sig functionality also carry a lot of weight.
Convenience
Convenience relates to how comfortable a user finds a product. While security is paramount, it is also important to select a wallet that doesn't interrupt your normal investment style. For instance, a hardware wallet would be an inconvenience to you if you prefer flexibility and freedom of being able to access your Dogecoin from anywhere at any time.
Therefore, a hardware wallet would be an inconvenience because it would require you to carry it wherever you go. As far as convenience goes, online storage offers greater flexibility. Also, if you are an active trader, you may find hardware wallets restrictive.
DOGE support
Not all crypto wallets can support Dogecoin. Choosing a wallet that doesn't support the storage of Dogecoin can be a costly mistake. It is imperative to ensure that the wallet you choose is compatible with Dogecoin. Any credible crypto wallet will usually specify the type of coins it supports. Additionally, you should do your own research to find out which cryptocurrencies a wallet supports.
Ease of use
User-friendliness is one of the most important factors to consider when choosing a wallet. A good DOGE wallet should be intuitive. This ensures that it doesn't only accommodate crypto experts but also newbies. That is an especially important consideration, bearing in mind that blockchain technology and cryptocurrencies are fairly new concepts. Your crypto wallet is like your bank account, and you shouldn't have to ask for help operating it.
Customer support
Wallets aren't immune to malfunction. Therefore, you need a wallet whose developers offer good customer support whenever there's a problem with their device or service. Also, you need to know the kind of customer support they offer, such as live chats, email, social media, or telephone. That is important in helping you decide whether you would be comfortable using those channels.
Positive reviews
Most wallets have blogs and websites where they provide information regarding their products and services. However, such information is typically full of glowing descriptions of the products or services. After all, they are meant to entice you to choose them. Therefore, the best way to get a clearer picture of the quality of a wallet and the developer's customer service is through independent and reputable online review forums/sites. Online reviews from other users will help you get an unbiased assessment of the quality of customer support from wallet developers.
What are the types of Dogecoin wallet?
There are two main types of crypto wallets: hot and cold wallets. A hot wallet is an online wallet, and with them, users can store private keys online. In contrast, cold wallets are wallets that use devices to store cryptocurrencies offline. They are also sometimes referred to as hardware or paper wallets. One of the best ways to store Dogecoin is with a cold wallet.
Desktop wallets
Desktop wallets use computer hard drives to keep and manage the private key associated with cryptocurrencies. Since desktop wallets are harder to steal, they are more secure than mobile wallets. However, they are less safe and prone to hacking than hardware wallets. Because they operate using the Internet, they are hot wallets.
Mobile wallets
There is not much difference between mobile and desktop crypto wallets in terms of design; the only difference is the way they're displayed; the former is on your phone while the latter is on your computer. The two hot wallets are password-protected, and both generally are non-custodial. However, they have recovery phrases to allow users to regenerate crypto wallets.
Unlike desktop crypto wallets, mobile crypto wallets give you the added benefit of being portable and enabling you to manage your crypto whenever and wherever you like.
Hardware wallets
In order to enhance the safety of their private keys, users may utilize a hardware wallet. Hardware wallets allow you to store your cryptocurrencies offline. This means that hackers cannot access your cryptocurrencies. If you want to keep your cryptocurrency safe, hardware crypto wallets offer a great option. They don't require a lot of technical knowledge. However, if you lose the key, you may never again be able to access your assets.
Software wallets
Software wallets are programs you install on your computer to help you with the holding, buying, and selling of your crypto assets. There are three types of software wallets: desktop, mobile and online. Desktop wallets reside on the user's computer and encrypt the information of cryptocurrencies so that no one other than the user can access the private keys. Due to the fact that software wallets require internet connections to function, they are susceptible to hacking.
What are the tips for securely storing your DOGE?
Cryptocurrency wallets (digital wallets) and exchange providers are the most-threatened platforms for digital currencies. Rather than storing your cryptocurrency, a crypto wallet holds your private key, which enables you to trade online. The private key is your cryptographic identification in the crypto market. Protecting your digital currency begins with securing your wallet. Check out some useful tips below for securing your cryptocurrency.
Strong password
Create a password that is both strong and complex, and change the password regularly. If operating multiple wallets, use different passwords for each one. Ensure additional security by choosing two-factor authentication (2FA) or multi-factor authentication (MFA). Strong passwords should consist of at least 12 characters, both upper- and lowercase letters, and numbers and symbols. There should be no information that someone can easily guess, and avoid common words and phrases.
Make a deep analysis
The crypto market is largely unregulated, which leaves room for a lot of malpractice. Therefore, it is easy to fall victim to scam wallets. To avoid this, you should conduct your due diligence to understand the validity of claims made by different wallet providers. In essence, you need to stick to reputable wallet providers with known founders. Also, find out the type of security features it offers and whether it has suffered any hacking in the past.
Choose cold storage
As a result of their lack of internet connectivity, cold wallets are less vulnerable to cyberattacks than hot wallets. Cold wallets, also known as hardware wallets, are the most secure method to store private keys. They are encrypted, ensuring your keys are safe. For security purposes, the hardware wallet is usually a USB stick that can be disconnected from your system as well as from the internet for added convenience.
Protect your privacy
Is Dogecoin safe, or can it compromise your privacy? A cryptocurrency wallet does not provide anonymity. Activity related to this public key is easily traceable, and that public key and all of its activities can be linked back to you. Many wallets, however, have mechanisms for anonymity, such as adding extra data encryption, VPNs, and a public key that changes with every transaction. Additionally, some wallets do not require that you provide any personal information.
Protect your devices
Be careful who you give your wallet address and what sites you connect your wallet to if you want to keep your crypto safe. It is especially important that the key to your wallet is only accessible to you. Also, don't continue using old versions of the software if your wallet runs on software.
In terms of protecting your crypto wallet when you're not online, hardware wallets are one good option, but they have their downsides as well. A compromised password and seed phrase could still enable hackers to hack your hardware wallet when you connect it online.
Top Dogecoin wallets to consider in 2022
In the section below, we highlight some of the best Dogecoin wallets in 2022. According to our analysis, this list contains wallets that have the key features to suit different needs. This list also includes top DOGE wallets that are well-known on the market, with large user bases. It is important to note, however, that wallets have varying features and capabilities. Therefore you should choose what works for you.
Binance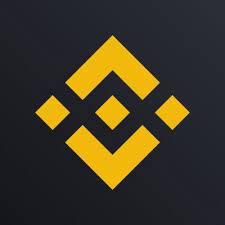 Quick Summary
You can buy and sell Dogecoin on Binance, one of the top cryptocurrency exchanges. Binance offers a wide range of trading pairs for Dogecoin, so you can buy it there. Its trustworthiness removes any anxiety about losing your coins. By setting a memorable PIN and Touch ID, you can keep your exchange wallet safe. When it comes to storing DOGE and other cryptocurrencies, Binance is a good choice. Trust Wallet is the exchange's native app and is available for Android and iOS.
Pros
Suitable for beginners as well as for seasoned traders.
It supports several blockchains.
Beginners can easily use the wallet interface because it is visually appealing.
Credit and debit card deposits are near-instant.
Cons
The use of debit or credit cards is not available for all supported cryptocurrencies
It does accept deposits or withdrawals from eWallets.
Key features
A variety of tools are available to trade cryptocurrencies.
Traders can choose from over 100 different cryptos.
Cryptocurrency exchange with basic and advanced features.
Investment advice is available 24×7.
Ledger Nano S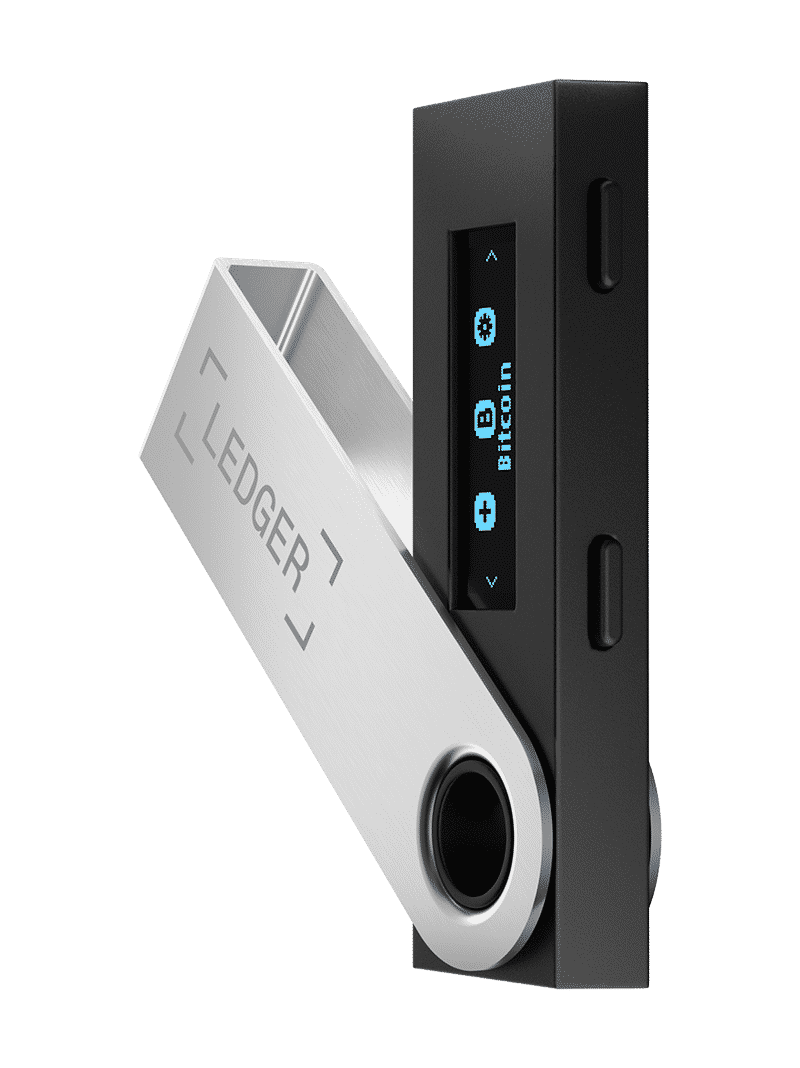 Quick summary
The Ledger Nano S is one of the bestselling cold wallets on the market. It offers unmatched levels of security. It comes in the form of a small USB device and will store your private keys with a secure PIN. You can easily manage your crypto assets through its intuitive user interface. In addition, users are able to transfer, receive, and stake their crypto assets. It is well-designed and durable. This top DOGE wallet is well-made and built to last for a long time.
Pros
There are multiple languages available
Easily transportable and lightweight
It has an outstanding security record.
The wallet can store a wide variety of digital assets
The wallet is affordable with low fees.
Cons
There are only a few applications it can handle simultaneously
Key features
Has enhanced security measures
Support for multiple currencies
It supports multiple apps
Provides backup and restoration capabilities
Trezor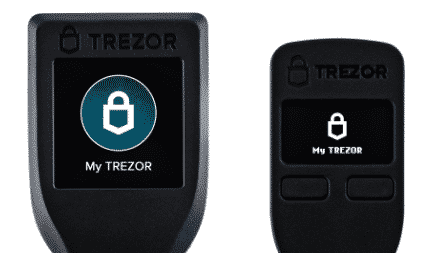 Quick summary
Trezor is a sophisticated and feature-rich hardware wallet that supports more than 1,800 different cryptocurrencies. It has a touchscreen interface, a microSD slot for encrypting your PIN, and supports touchscreen interfaces. There are two models of Trezor, a relatively expensive model X and S, which are cheaper. It is a superb blend of security and ease of use, thanks to its intuitive web-based interface. You should only commit to Trezor X if you are entirely into cryptocurrency trading because it is relatively expensive.
Pros
A superior level of security
Multi-currency support
The wallet is easy to use
The touchscreen interface makes it easy to use
Many other wallets are compatible with this wallet
Cons
Bulky in appearance
Compared to many models, this wallet is expensive.
Key features
The interface is a touchscreen
Multi-cryptocurrency support
High level of security
eToro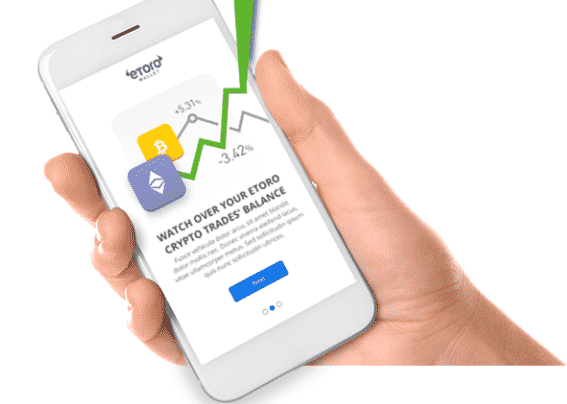 Quick summary
In order to access the eToro wallet, users must sign up for an eToro account as the eToro wallet operates in sync with their accounts. Trades can convert their coins to other supported cryptocurrencies at eToro using the built-in exchange feature. With the private key feature, it is possible to recover eToro wallets as well.
Thanks to its next-level security protocols, the eToro wallet is highly secure for cryptocurrency transactions and storage.
Pros
The base Etoro platform is available in multiple languages.
The Etoro platform is a highly respected and well-managed trading platform.
With an easily navigable interface, you can start right away.
Users can access Etoro by synching their existing accounts.
It is highly secure.
Cons
Desktop and laptop users cannot access the application.
Key features
An eToro account is necessary for wallet integration
Provides support for 120+ cryptocurrencies
A conversion function is available in the app
KeepKey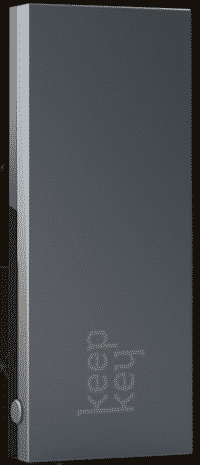 Quick summary
A sleek and modern-looking hardware wallet, KeepKey boasts a simple and user-friendly design. With unique security measures and customer-friendly prices, this wallet is extremely easy to use. Mobile users can manage their wallets easily from their mobile devices. KeepKey provides you the option of a PIN code and seed recovery in addition to being a cold wallet. In addition to this, it changes your PIN code periodically. Thus, malware can't steal your cryptocurrencies using your code. Its greatest drawback is that it supports less than 50 cryptocurrencies.
Pros
It supports over 40 cryptocurrencies
The product does not require any technical knowledge to set up.
A large touchscreen is available
An easy-to-use interface for beginners
Offers 100% cold storage with high security
Cons
The hardware is fairly expensive
If you lose your password and recovery phrase, you lose assets
Key features
A large display makes it easy to view long addresses
The aluminum case gives it an elegant design
User-friendly software
The source code is completely open
Supports coin-to-coin swap
Kraken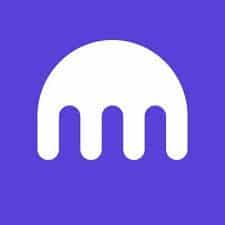 Quick summary
Despite its primary function as a cryptocurrency exchange platform, Kraken can easily be your best wallet for Dogecoin. Purchasing Dogecoin is as simple as registering and conducting a transaction to buy. There is no fee or commission associated with any transaction on this cryptocurrency exchange platform, which is very secure.
Pros
Withdrawal of fiat currency is possible.
It has an exchange feature built-in.
Exceptionally secure and reliable.
Reasonable withdrawal fees.
Cons
The functionality of the wallet is limited.
No non-custodial ownership of wallet.
Key features
Integrated exchange support
Transactions with low fees
Provides support for more than 50 cryptocurrencies
Jaxx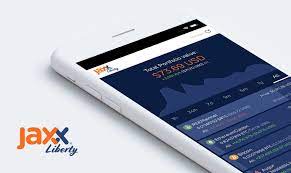 Quick summary
The wallet has been around since 2014. One of Ethereum's co-founders, Anthony Diiorio, is the wallet's creator. In addition to being able to send and receive a wide variety of cryptocurrencies, Jaxx provides customers with a safe place to keep their digital assets. It is compatible with around 90 different cryptocurrencies. Also, it has integrated the ShapeShift API. Using ShapeShift, you may swap one cryptocurrency for another, all from the comfort of your wallet.
Pros
Has built-in exchange functionality
It's easy to use
It supports more than 90 coins
Pairing across platforms
Free
Cons
There are no security features such as two-factor authentication (2FA) or multi-signature.
Key Features
QR code scanning.
Cross-platform compatibility.
Support for a variety of different currencies.
Coinomi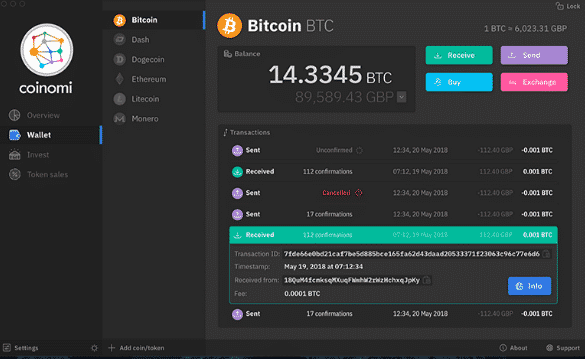 Quick summary
As one of the earliest wallets to support various blockchain networks, Coinomi is a well-known multi-chain cryptocurrency wallet. It offers support for more than 125 networks and over 1700 tokens and coins. Additionally, users can speed up transfers using SegWit. From Android and iOS devices to Windows, Mac, and Linux, the wallet can be used by a wide spectrum of people.
Pros
Incorporation of ShapeShift and Changelly trading options
IP masking and other advanced security measures
Has no trading fees whatsoever
Users' mobile devices can store their private keys
Cons
Its source code isn't available for public inspection
Absence of regulation
Support for fiat currencies is not available
Key features
Support for DApp and Web3
The ability to use DeFi applications
Integrated exchanges.
Trading Directly on DEX
A wide range of language options is available.
Supports credit card crypto purchases
Dogecoin wallet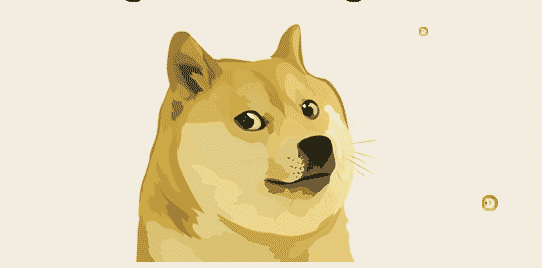 Quick summary
Developed by the Dogecoin community, Dogecoin Core is the official desktop wallet for the Dogecoin network. Consequently, it is one of the best wallets for Dogecoin. As a wallet, it has the essential functions of a cryptocurrency wallet, such as the ability to send and receive money, as well as to keep track of transaction history. If you're looking for a wallet that's simple to use and has all the basic functions you'd expect from one, this is the one for you.
Pros
Intuitive user interface
Offers high privacy
Supports user private keys storage
Cons
Lacks exchange integration
Because the entire blockchain has to be downloaded, the process of installation takes a long time
Transactions take a long time.
Key features
Available on both mobile and desktop platforms
Dogecoin community-run open-source project
Are hardware wallets worth it?
In order to ensure the safety of your cryptocurrency, a hardware wallet can be an excellent option. There is no risk of the wallet's coins being compromised because they are held offline. When used with a computer, a hardware wallet typically takes the shape of a USB drive. You can plug in when you want to purchase, sell, and exchange cryptocurrency.
The wallets offer almost impenetrable levels of security. You will, however, essentially lose access to your crypto if you misplace your USB drive or a sheet of paper and do not have a backup copy of your private key stored someplace else. As a result of their high level of protection, hardware wallets are well worth the investment. However, you must take care to keep your key phrase, password, and the device itself safe.
Best Dogecoin Wallets Summary
There are many factors to consider when looking for the best cryptocurrency wallet. The discussion above covers the essential elements of the top Dogecoin wallets. However, the list is not exhaustive, and you may want to consider other factors such as geographical restrictions and transaction fees. Nonetheless, we have presented a detailed discussion to guide you in making the best choice. Also, we have outlined the best wallets for Dogecoin in 2022 and explained their strengths and weaknesses. Therefore, these factors should help you narrow down your choices.