MicroStrategy Inc. CEO, Michael Saylor, says that the firm's $5 billion bitcoin holding would not be sold despite the almost 40% market drop.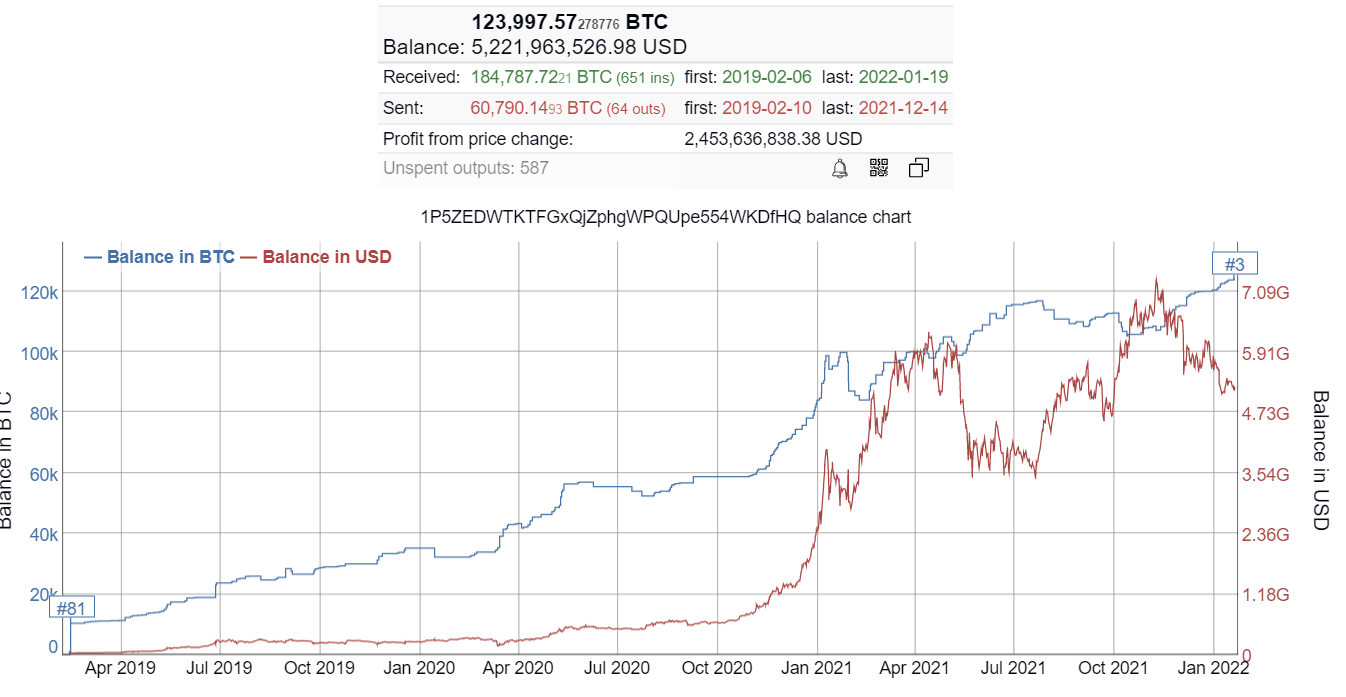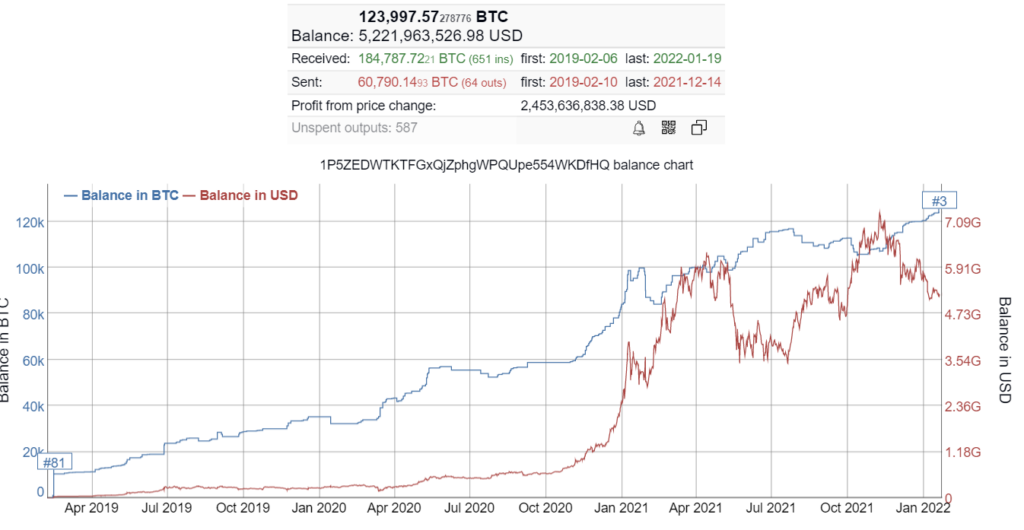 The executive notes that the company is only interested in buying and holding BTC with a strategy of not selling the asset class in almost all instances.
Saylor sees bitcoin as an inflation hedge and an option to stock repurchases, despite some industry experts disagreeing due to a lack of historical data.
Microstrategy shares have become an alternative to bitcoin exposure because of its large balance sheet bitcoin holdings.
The company unveiled a cash management plan of buying digital assets trading about $10,000 in 2020.
MicroStrategy saw gains of up to 900% in some instances, but the strategy of using borrowed funds to fund regular purchases caused a significant drop in income.
The firm's BTC wallet is currently ranked the third-largest account behind two others, holding about $11 billion and $7 billion respectively.
Source: BitInfoCharts