Bitcoin is approaching a market value of $1 trillion as its price surged past $53,000 on Friday. The surge means that the digital token has added more than $415 billion in value in 2021, taking total capitalization to $956 billion.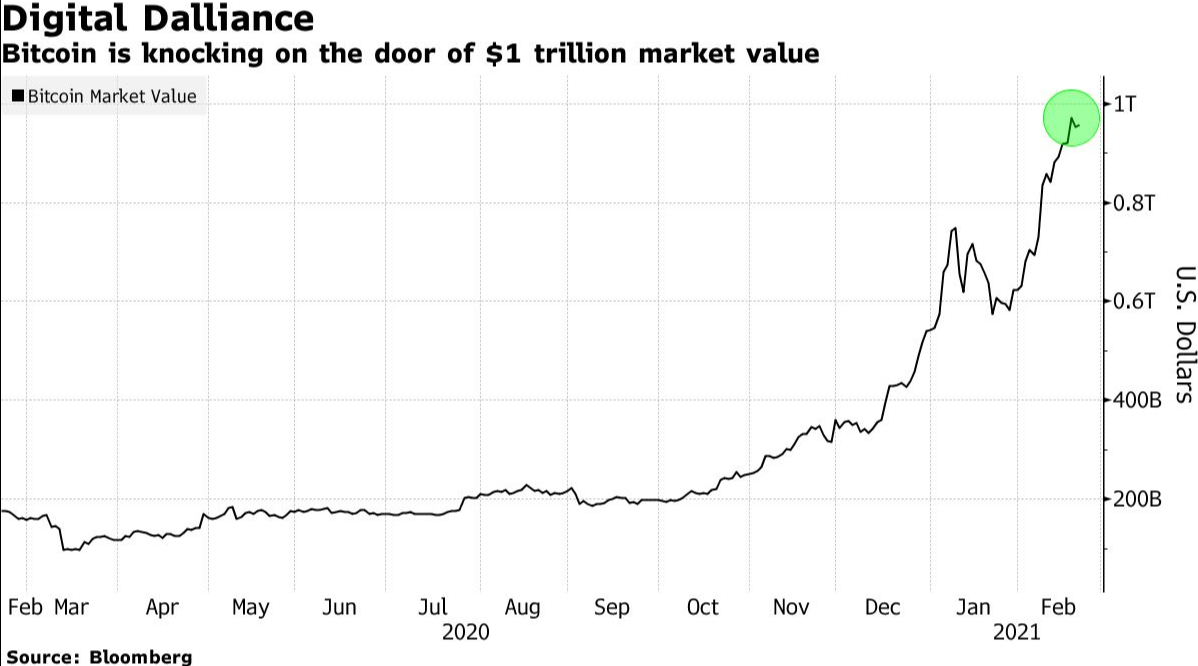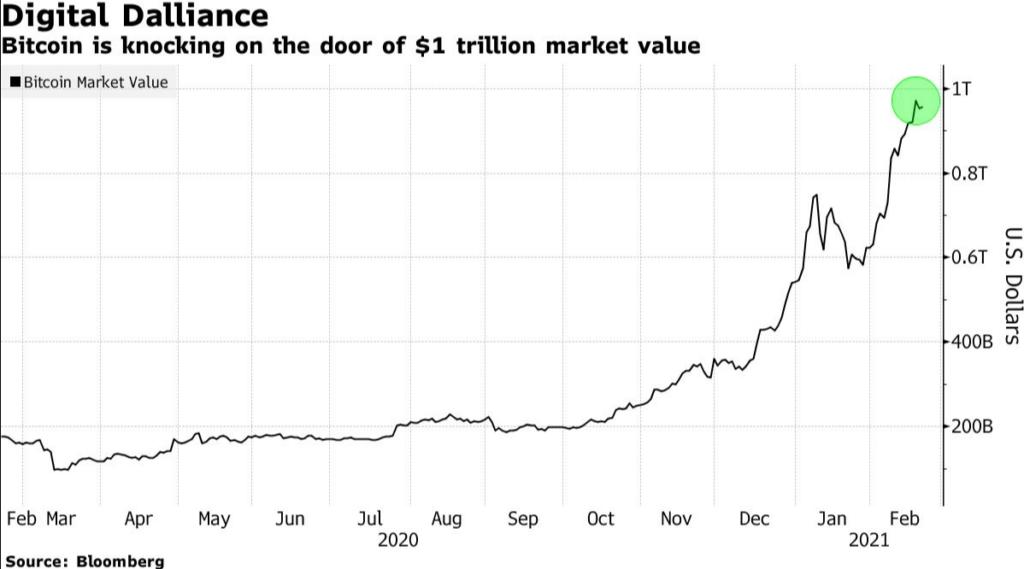 Bitcoin's surge has helped cryptocurrency returns outstrip the performance of more traditional assets such as stocks and gold.
Speculators, institutional investors, and corporate treasurers are believed to be behind the volatile bitcoin ascent.
Proponents see bitcoins' rise as confirmation of acceptance as a hedge to inflation, while skeptics believe that waves of monetary and fiscal stimulus are behind the surge.
Analysts also speculate that the fear of missing out may be driving the current interest in bitcoin.
On Friday, Tesla CEO Elon Musk said bitcoin is a lesser dumb form of liquidity than cash, several days after the electric vehicle maker invested $1.5 billion in the digital token.
A Bank of America survey in February found "long bitcoin" as the most crowded traded alongside technology exposure and dollar shorts. Bitcoin is currently up 3.14%