Bitcoin mining hash rate has rebounded to its all-time high of about 190 exhash per second after a six-months plunge since China cracked down mining activities.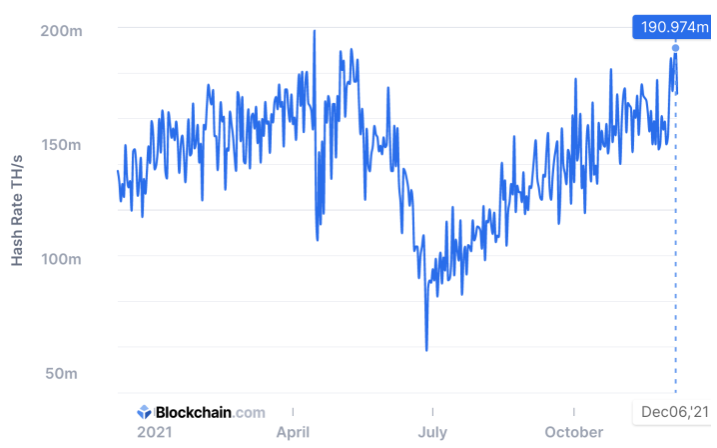 The ban led to a 75% plunge in hash rate to a low of 58 EH/S as of June 27 from the initial 190 exahash per second.
Bitcoin network remained at a usual throughput underscoring the cryptocurrency tenacity during pressure on the hardware.
At the time of the ban, China reportedly hosted three-quarters of all the global mining operations, which has now dropped to zero, as miners shift operations abroad.
The ban is also thought to have affected bitcoin price in the summer as miners sought funds to ship the equipment. The token bounced back to a high of around $70k before plunging to $49k in a recent crash.
Source: Trustnodes