Over the last few years, cryptocurrencies have become much more of a mainstream phenomenon. People who are new to the space are always looking for sure-fire ways to increase the value of their cryptocurrency. People believe that due to the volatile nature of cryptos, they can profit from big price differences across different global exchanges. Because there are so many crypto platforms open 24/7, with even more buyers and sellers, there will certainly come a time when the price of a coin differs from one market to the next, creating the ideal chance for crypto arbitrage trading.
What is arbitrage trading?
It is the process of buying a digital asset on one exchange and selling it (almost) simultaneously on another with a higher price. Doing so means making profits through a process that involves little or no risks. Another benefit of this method is that you don't need to be a skilled investor with a large investment portfolio to start arbitrage trading.
Example
Assume that the price of Bitcoin on the Pionex platform is $39000, and the price on the Cryptohopper platform is $44000. Crypto arbitrageurs can profit from the $400 price difference by purchasing Bitcoin Pionex and selling it on Cryptohopper.
Platforms
Bitsgap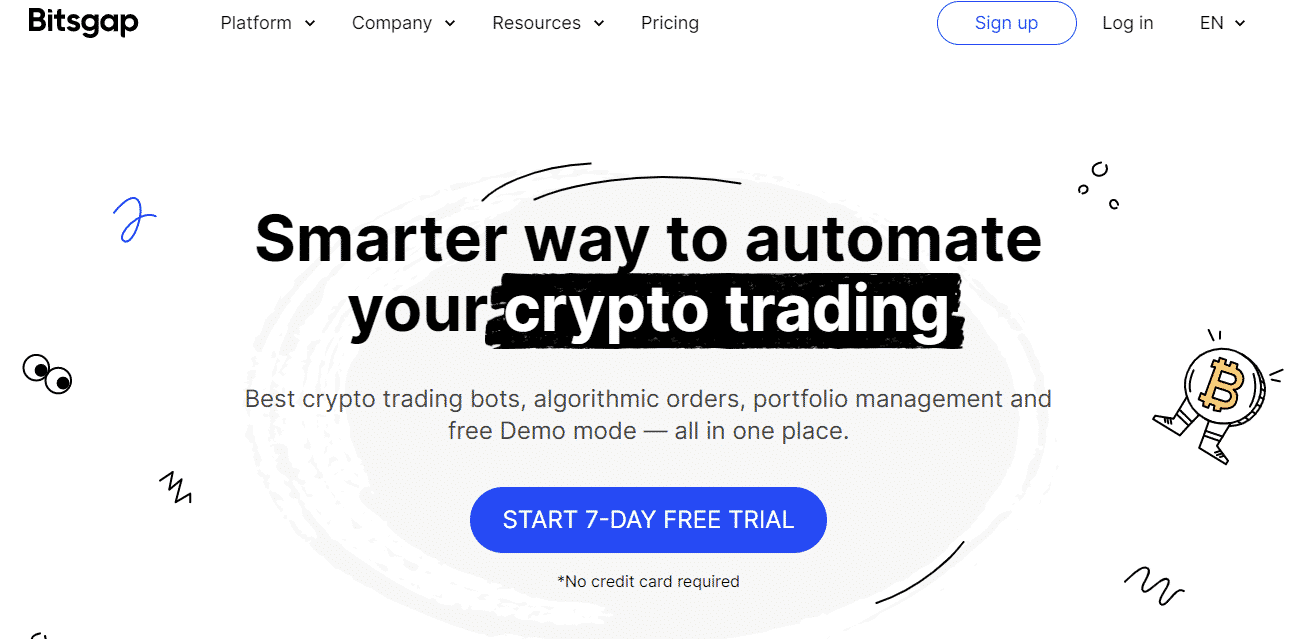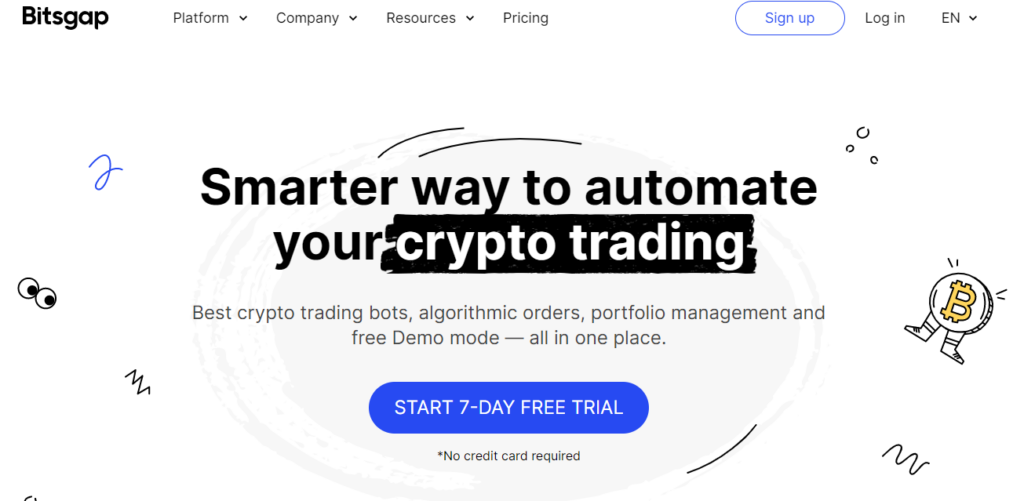 Bitsgap system is a simple to use interface and offers a variety of choices for employing arbitrage techniques. It allows you to research more than 10,000 crypto pairs as well as fiat currencies to trade with. It offers fast trading servers that are close to popular exchanges, ensuring that orders are executed reliably and quickly. It supports OKEX, Coinbase, Binance, Kraken, Huobi, and around 25 more crypto exchanges.
To participate in crypto arbitrage, one must first deposit fiat currency on one exchange and crypto-assets on another. Your funds are safe, as Bitsgap has no access to your exchange account. It has an API key that uses a secure connection to connect to your exchange account. It charges $24-$149/ per month.
Pionex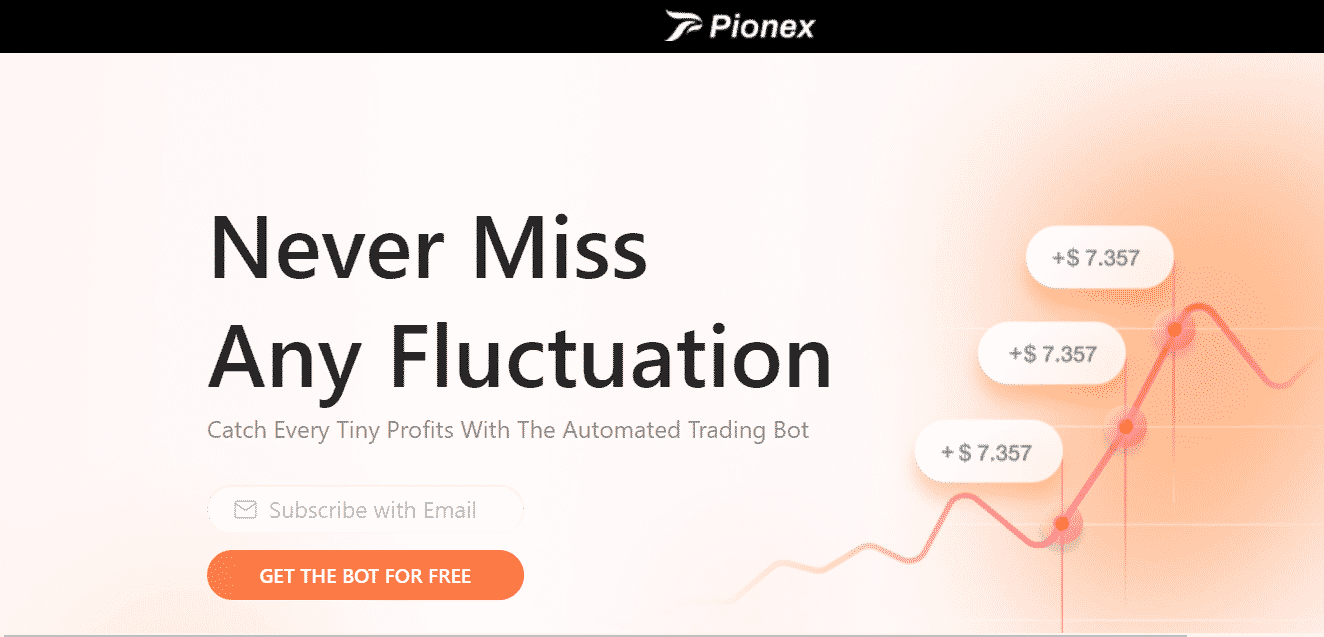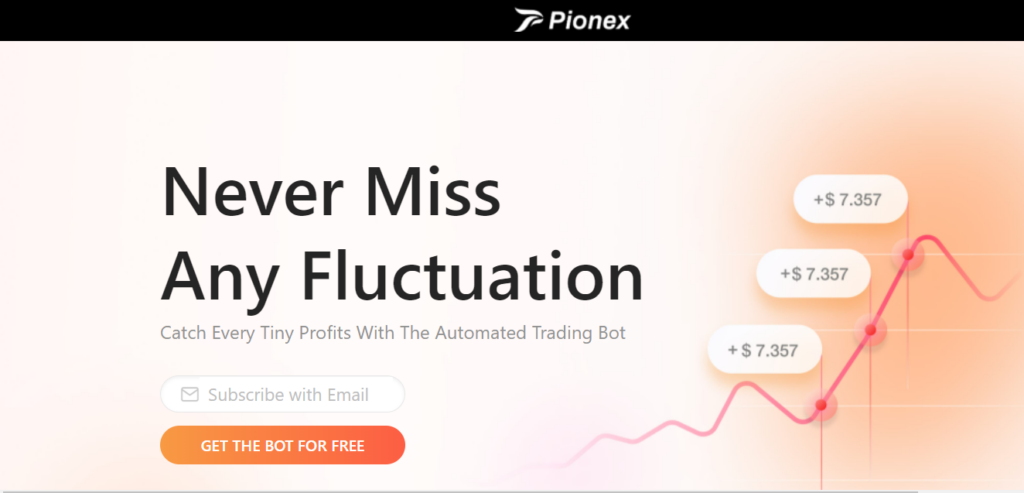 Pionex is a cryptocurrency exchange with built-in cryptocurrency arbitrage trading bots. It also has low fees, as proven by its whole arbitrage package's 0.05% net cost. They have 16 bots in their system.
Its cryptocurrency arbitrage bot allows you to trade Huobi and Binance spot futures. This form of trading is fueled by the Binance broker resource. The platform has an intelligent trade terminal that lets you set up stop-loss, take-profit, and trailing orders all in one trade.
Pionex also pays you every 8 hours, so if you're looking for a low-cost, high-yield crypto arbitrage bot, this is an excellent place to start. It is compatible with both iOS and Android devices, where you monitor the performance of your arbitrage trades.
Cryptohopper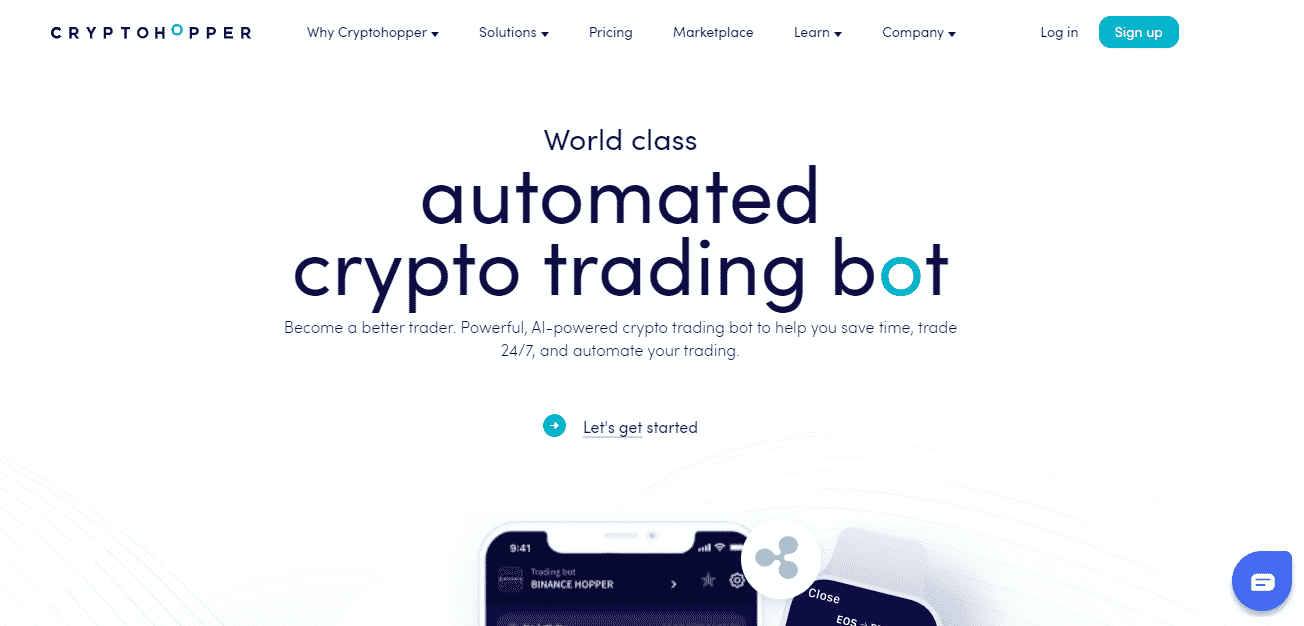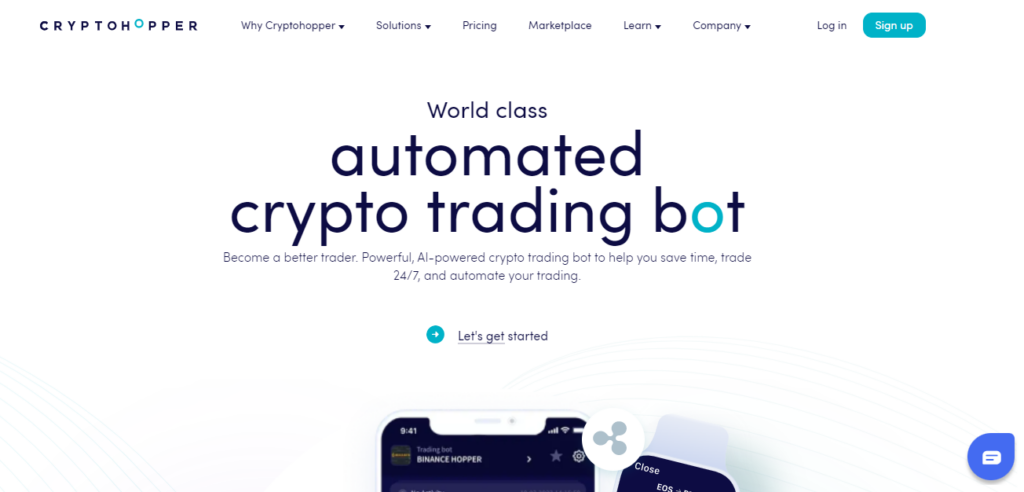 It is a cryptocurrency trading bot that was established in 2017 in Amsterdam. It provides automated trading, crypto signals, risk-minimizing features, trading bot templates, and technical analysis, among other things.
The platform has an easy-to-use interface that allows you to access all of the market's most prominent indicators. It uses secure methods to protect your crypto trading account and keeps your data safe and confidential. A marketplace feature is also available, where traders on the platform can engage and share ideas and methods.
CryptoHopper has different plans, the Pioneer plan is free, the Explorer plan is $19 per month, the Adventurer plan is $49 per month, and the Hero or Pro Trader plan is $99 per month.
Coinrule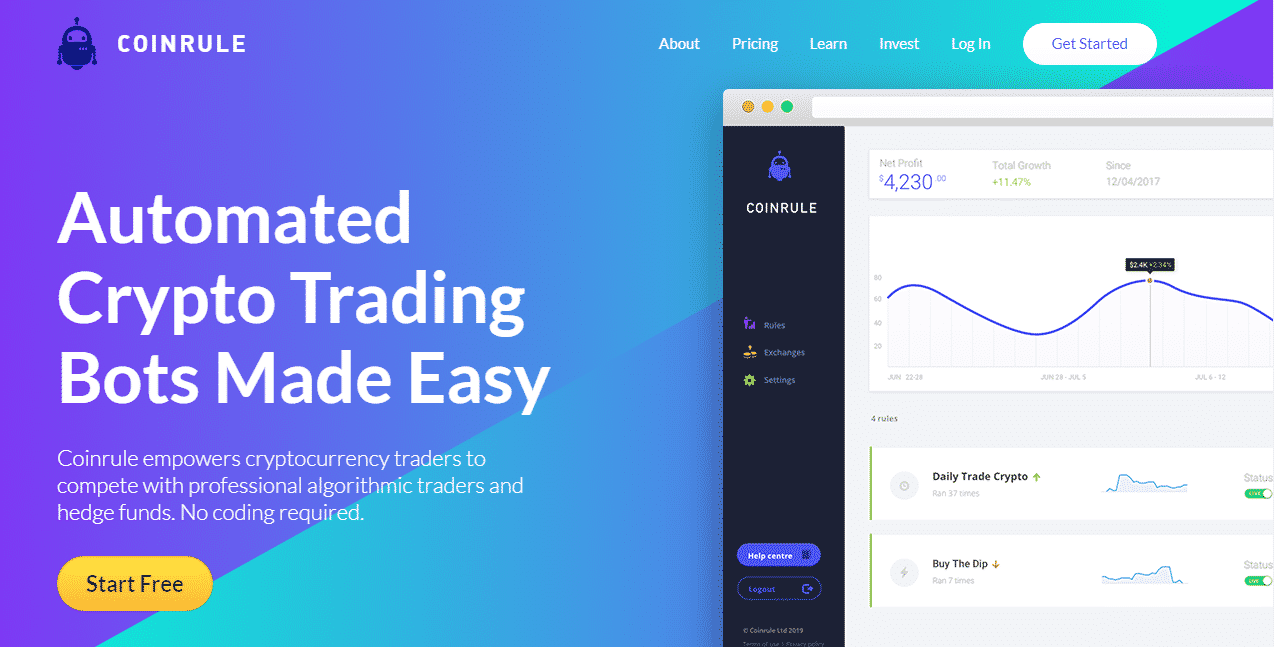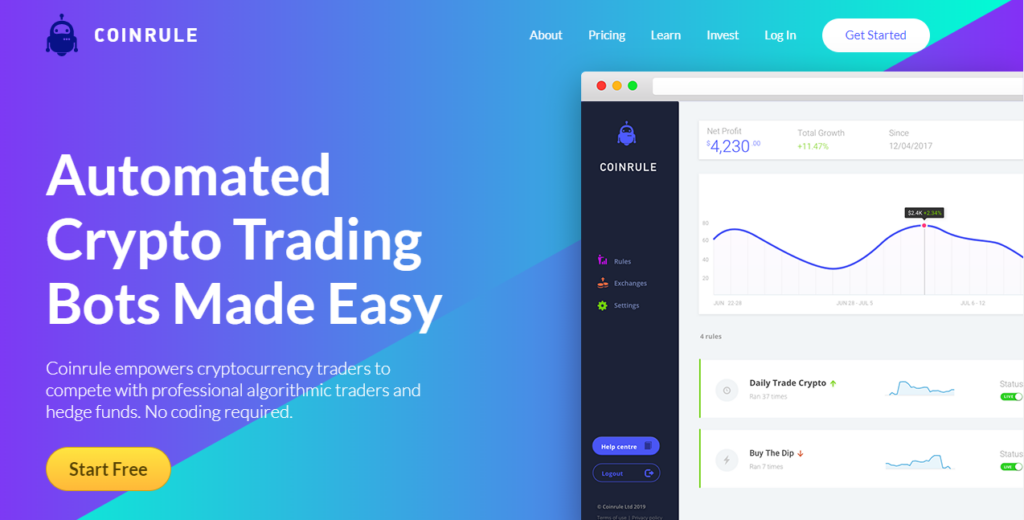 It is a user-friendly and secure platform that allows you to send automated trading instructions to your preferred exchanges, such as Binance, Coinbase Pro, and Kraken. It's a straightforward and intuitive system to set up and utilize. It has more than 150 trading strategy templates.
It develops rules based on well-known indicators. Each rule can be set to run every minute or less frequently, and it executes in seconds. Every week, new indications are added and announced on their blog. Its encryption and security are military-grade.
This bot is free to use and comes with a variety of features such as 24/7 trading, market indicators, configurable rule settings, real-time customer care, and more. It has paid plans too with more features than the free plan.
Trality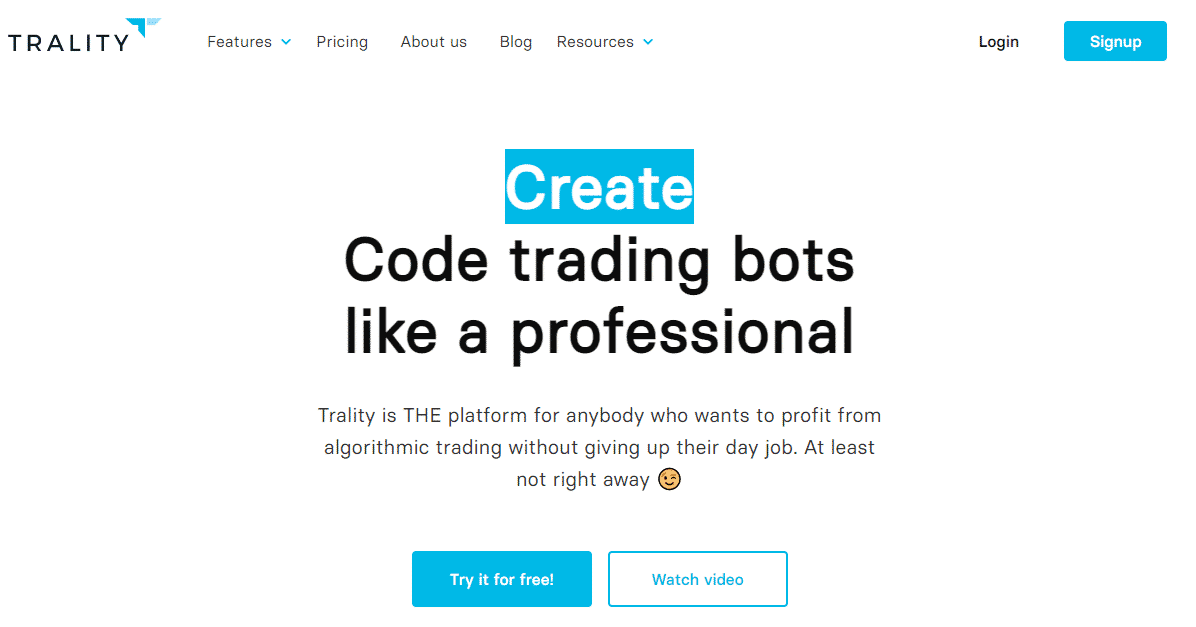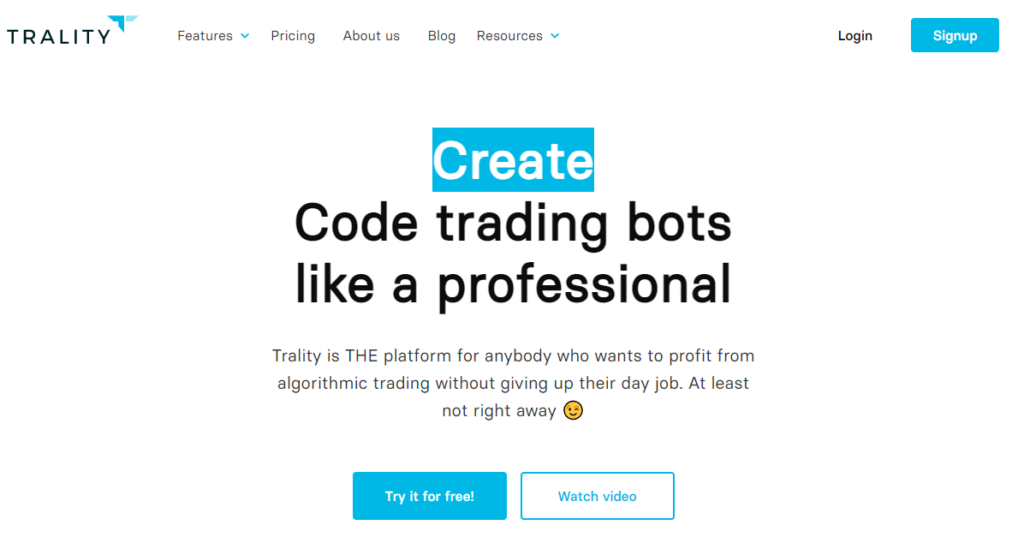 Trality is a platform that is suitable for both advanced and beginners. It assists advanced users in profiting from algorithmic automatic crypto trading and is one of the greatest crypto arbitrage bots available, with some of the most advanced capabilities for developing complex, very creative algorithms.
It includes a lot of resources and tools on their website to help beginners trade automatically, as well as a video tutorial where they teach you all you need to know about their bots. It's safe because it only uses approved exchange APIs and uses an encrypted end-to-end system. It's cloud-based, and all of your algorithms operate reliably 24/7.
The platform has a bot trading marketplace. Expert Python programmers may construct market-beating trading bots, gain dedicated followers, and earn money, while followers can benefit from years of experience by mirroring trading bots without having to code complicated algorithms.
NapBots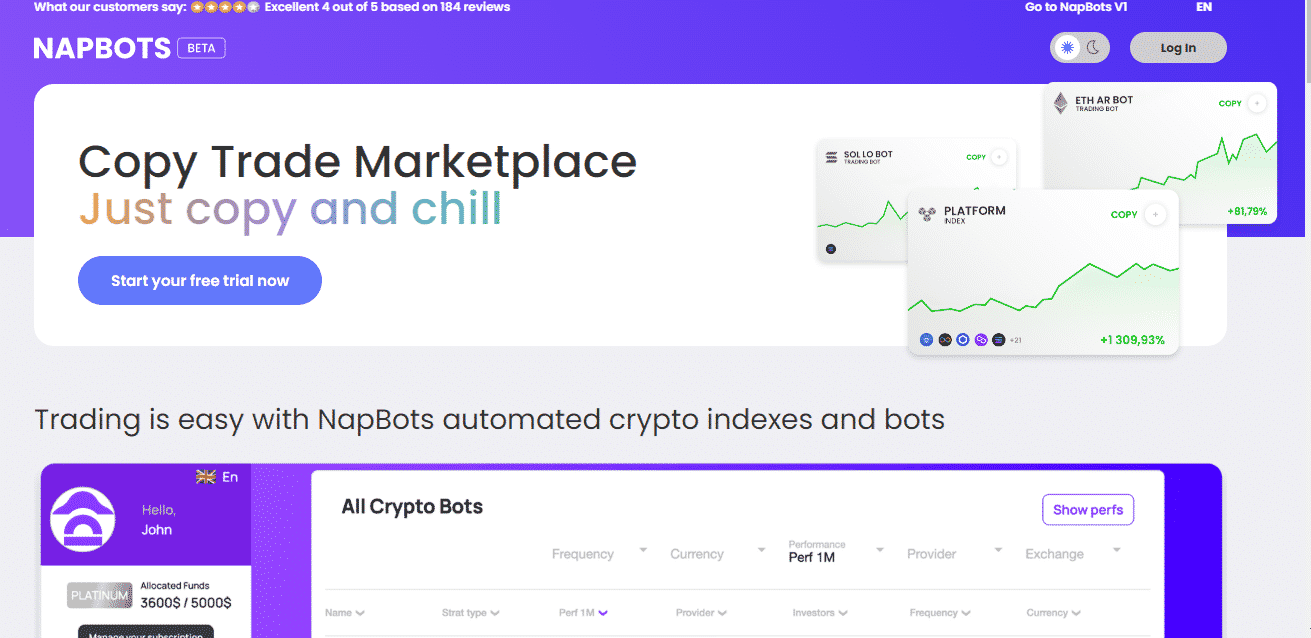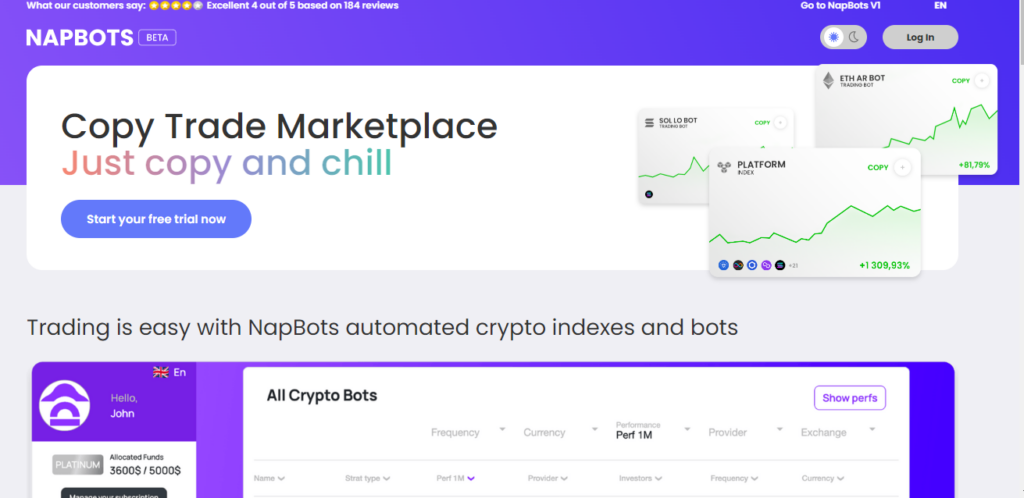 NapBots has a user-friendly dashboard with crypto portfolio tracking tools that are simple, safe, and accurate. It features crypto trading bots for all types of investments. With one subscription, you can effortlessly manage many accounts, which is an advantage that you won't find with every crypto arbitrage bot.
It is safe and secure, and your assets remain on your exchange account, with no access granted to third parties or NapBots. It also provides comprehensive customer support, including in-depth training, crypto education guides, and one-on-one support. It has three plans, the silver plan costs $16, the gold plan costs $41, and the platinum plan costs $83 each month.
Summary
It's critical to consider your specific demands and trading goals while selecting the best crypto platforms for you. Each platform has its own set of features, expenses, and perks that you may or may not find useful. However, before proceeding, you should always consider the trading fees and any other hidden costs that may apply to the transaction to avoid losses. We have discussed the top platforms in this article.